Okay, before we begin, you need to know that I am NOT an artist. I sketched out how I want the nursery to look and it's definitely not perfect, but hopefully it get's the point across!
Baby Lawhorn's Nursery Plans
Starting on the top left is our
beautiful new crib
with (
hopefully
) the
adorable bedding
we registered for! I plan to hang the quilt on the wall above the crib, since the little guy won't need to actually
use
it.
On the floor I plan to get a khaki/cream colored larger rug and then a
smaller rug
(that matches the bedding) to put in front of the crib.
On the wall to the right will be my brown dresser (possibly painted a different color?) with the changing pad on top. Above that I plan to put a mirror, frames, and other small things to dress up the wall space. (We're keeping the walls light green like in the picture below.)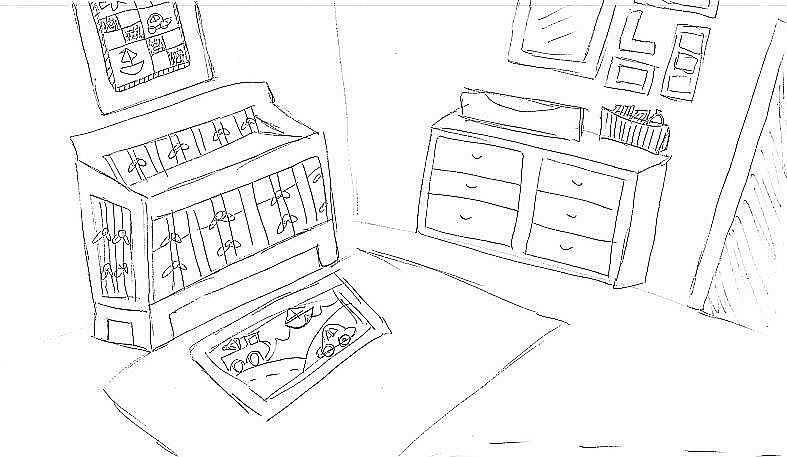 Looking at the bottom part, on the left side wall I plan to put a bookshelf (just like the ones we have in our
living room
) for all his books, little nick-nacks, and baskets on the bottom for toys. I may or may not actually put that
little hamper
next to it... I just thought it might be a cute addition. :)
I didn't draw this on there, but I think we're going to get a glider and small side table to sit in front of the window, but we haven't picked anything out yet. Any suggestions?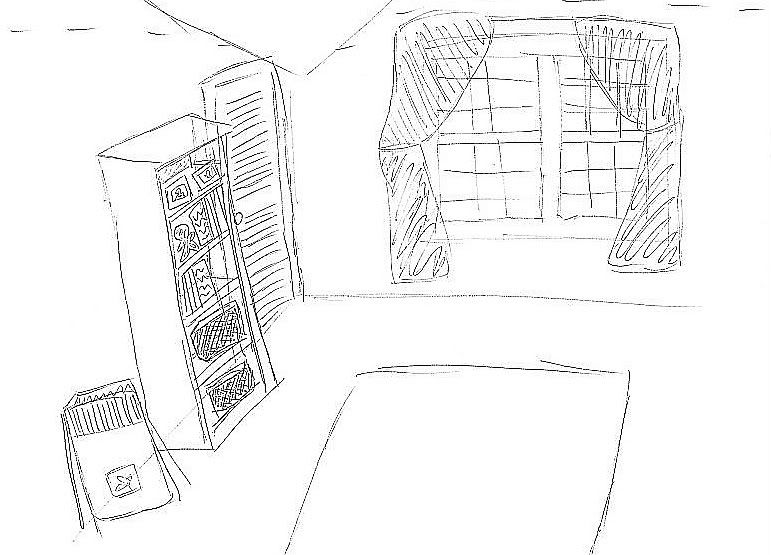 And just to refresh your memory, the bottom part of the drawing most closely matches to this picture from days of old:
So what do you think? Do you like where it's headed? Any ideas on gliders?