We had some really severe storms come through our area yesterday... luckily we did not have any significant damage, but it definitely shook us up! I was at work when our house was hit initially, thank goodness, because my neighbor said that it was the most scared she's ever been - the noise from the storm and trees snapping all around.
I wanted to show you the difference between what our house looked like when we bought it and now after the storms.
Notice all the full, tall, beautiful trees behind our house that rise up way above our roof?
Now, notice how they're all gone?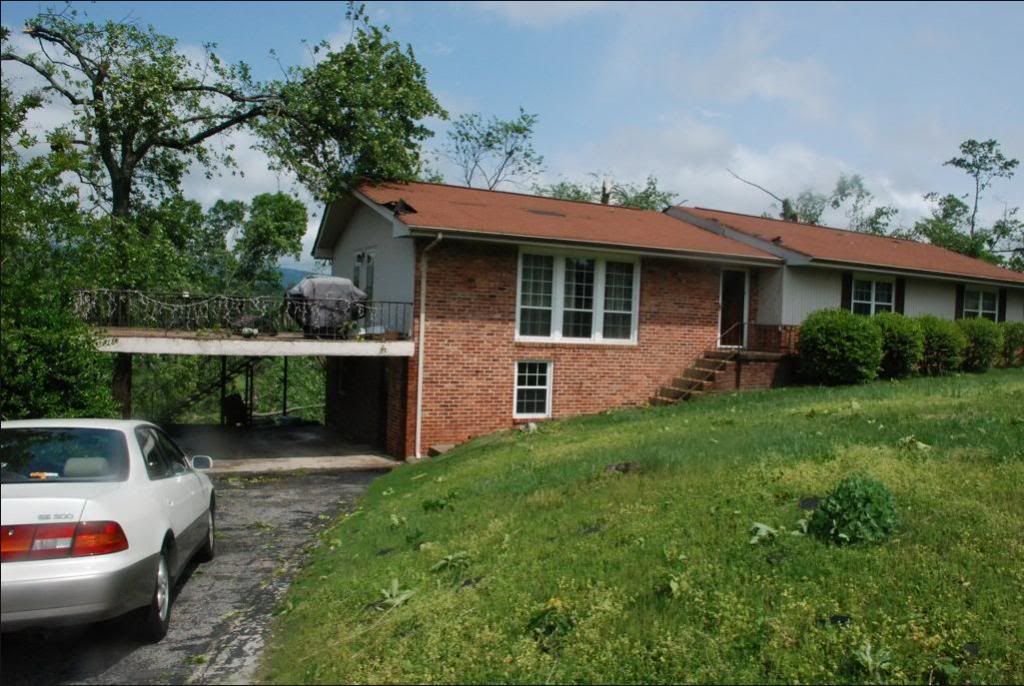 We're still not sure where all the tops of these trees ended up. A lot of them were flung backwards into our woods and luckily all the trees that actually fell, fell towards the woods and not on to our house. The only tree that was close, ripped our electrical lines off the back of our house, so even when the rest of our neighborhood gets their power back, it will probably be a while before we do.
We were very lucky that the Lord spared our home in the storms yesterday. There were so many in close proximity that were not so fortunate. Please keep the cities of Chattanooga and Ringgold, and the state of Alabama in your prayers.