Oh goodness. Just the title is killing me.
I've been REALLY excited about getting the Big Boy Room (BBR) ready for Jack (and Little Brother when he's a bit older), but for the BBR to be done, Jack's nursery as it has always been, has to be dismantled a bit. :(
So I thought I would do one last look at the nursery before we start moving things around.
Here's what the room looks like right now.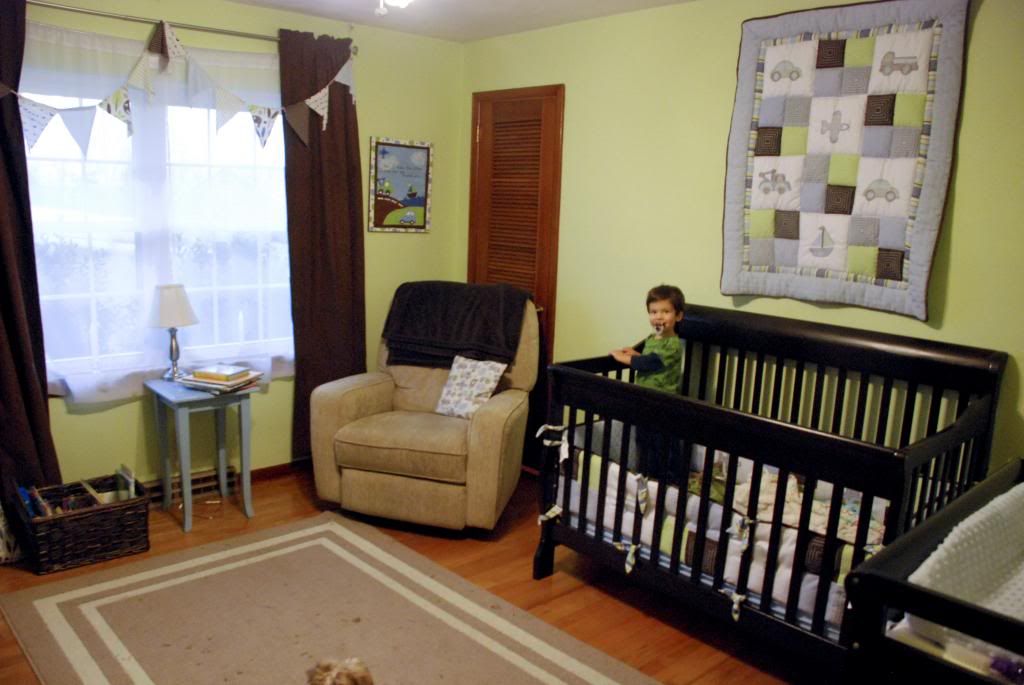 And a final video tour I did the other day:
My little boy looks SO BIG in his bed!!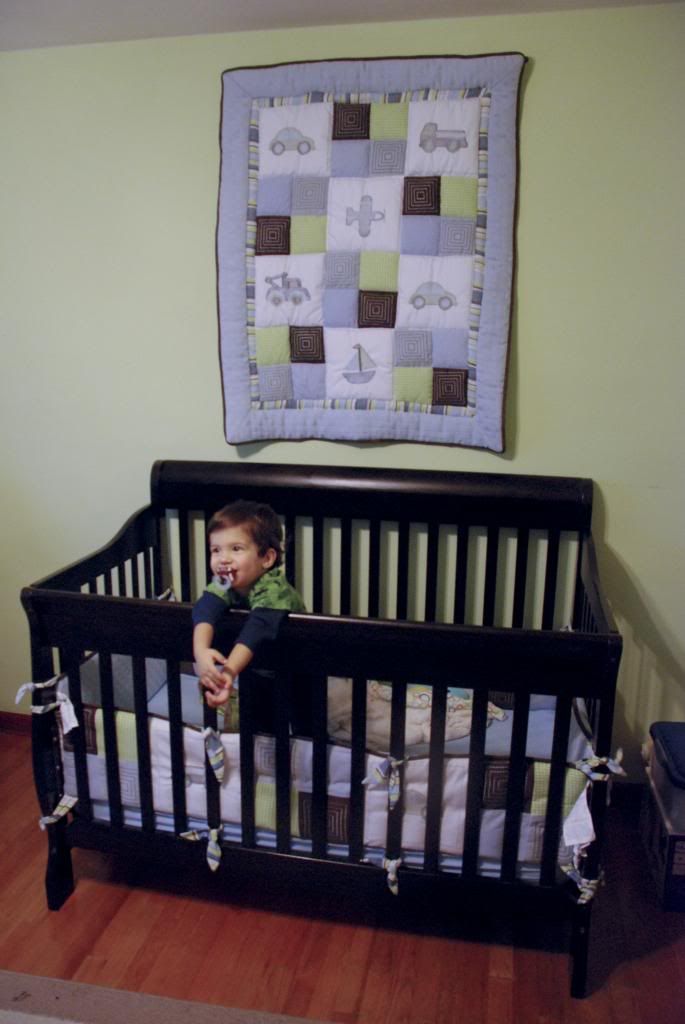 ...compared to the tiny little thing he was in this picture at 6 weeks - ahh!!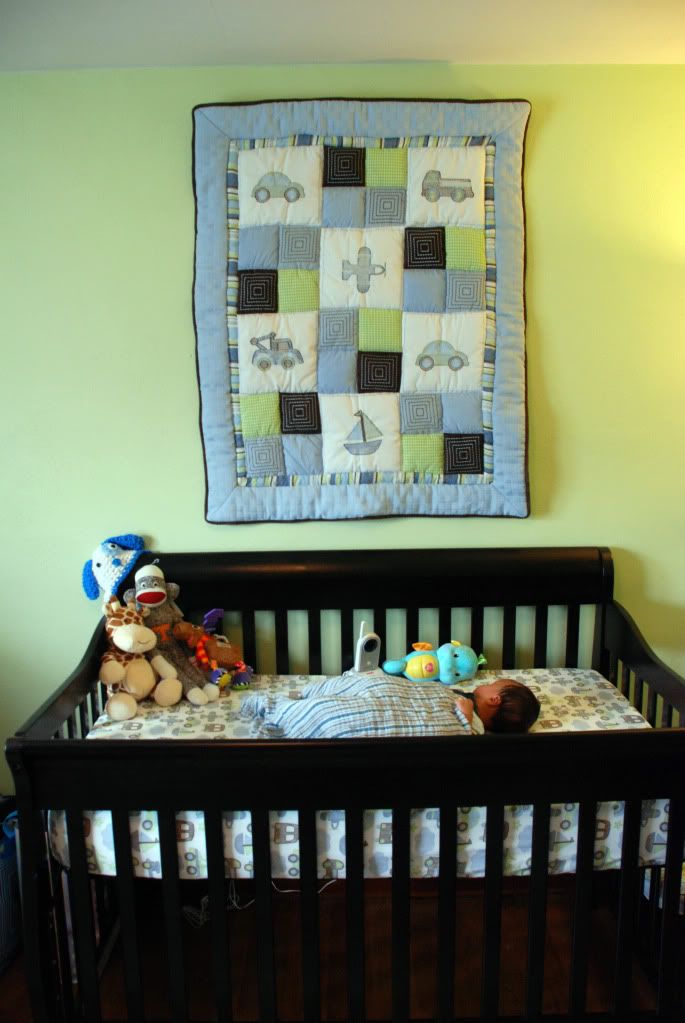 The gallery wall still looks the same as it did when I finished it - I will DEFINITELY have a hard time taking this down! (to move some of the pieces over to the BBR)
One funny change is this wall:
Besides looking like completely different colored dressers (the first picture is more accurate), you can tell that Little Man has accumulated a TON of stuffed animals over the last year and a half! We're going to add a new element in the BBR to corral some of these friends, so that the bookshelf can be available to hold - wait for it - more books!
Well... nothing left to do now but start moving stuff! We're going to try to move everything but his crib to the BBR and bring in the full sized bed from the office/guest room in the next few days. Then we'll let him start sleeping in the new room! He already loves it - my mom painted it and we did a cool feature wall(!!), and he goes in there all the time and says "Jack's NEWWWWW room", so I think he will be happy to move. It's just Mama we have to worry about over here!
Do you get sad when the "end of an era" comes? Surely I'm not the only sap around here...