UPDATE: I kept the gray dress! I loved the comfy fit and that the sleeves were actually long enough to cover my freakishly long arms. But I'm sad to say I didn't get the first top. I really really should have. I didn't think it looked that great (I felt like it should have had a collar!), but then looking back at the pictures, it was really cute. So yeah, I will always look at my pictures and ask for y'alls advice before making my decision!! :)
I got my third "Fix" from
Stitch Fix
!! Y'all... this is so much fun! The thrill of getting the package, opening it, and seeing what someone else has picked for you? So awesome!!
So, full disclosure - I told you that I ended up getting the cute car print shirt from my last fix? Well, I was super bummed because I found a hole in it (
well, several in the seams, actually
). I let
Stitch Fix
know, and they responded quickly, letting me know that they didn't have another one of the same shirt, but that they would refund my purchase PLUS my styling fee. I hated to send the shirt back because it was so cute, but I was very happy with how they handled it. :)
So it was time to schedule another Fix!! I'll show you what all I got and then let you figure out what I kept!
Before we begin, I gotta apologize for my Biggest Loser obsession in the background... I have been rewatching almost all the seasons on Hulu. It's just such a good show!
Also, please ignore my horrible smile in like 3 of these...
I try to just do ONE shot per outfit, but yeesh. I shoulda looked at these first. Haha!
Papermoon Dellora Button-Up Zig-Zag Blouse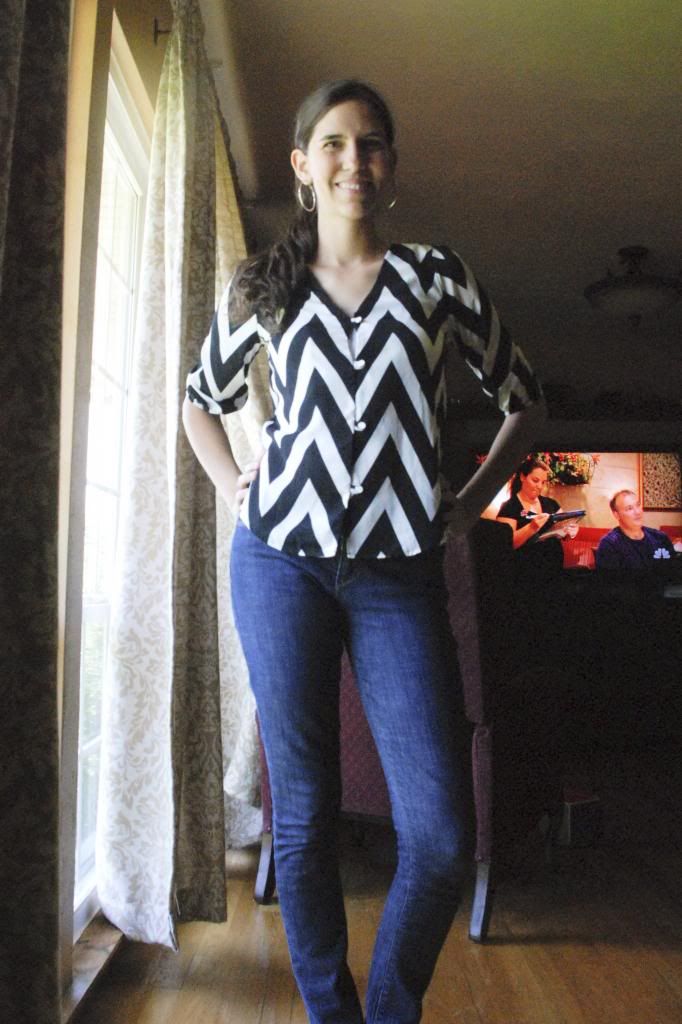 Ellison Brooke Dot Print Sleeveless Tie Top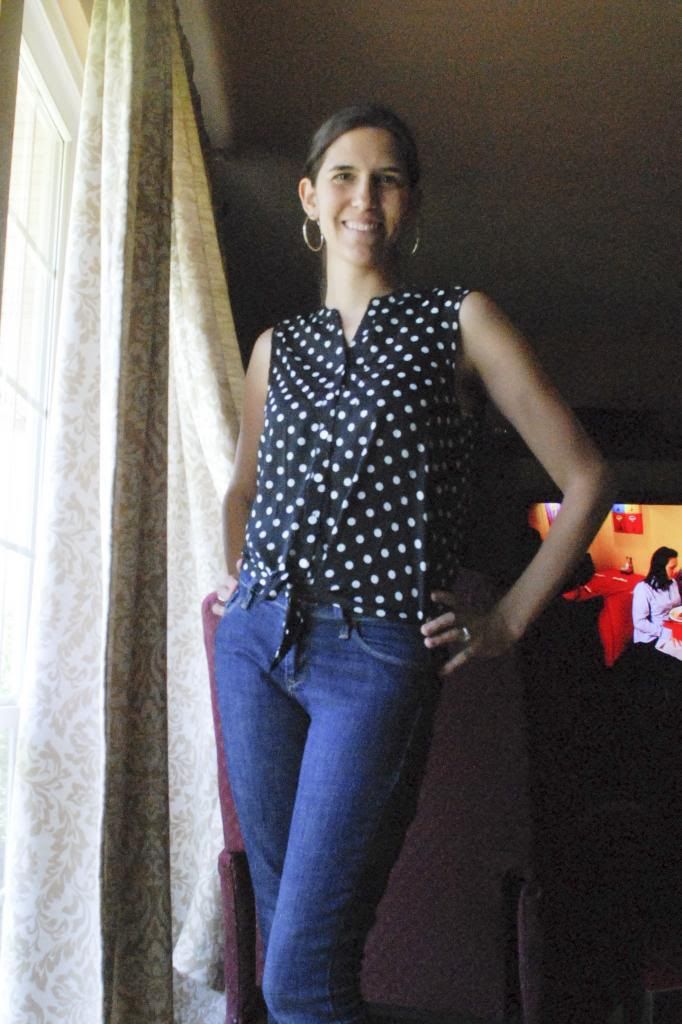 Daniel Rainn Jasmen Ikat Embroidered Sheer Tank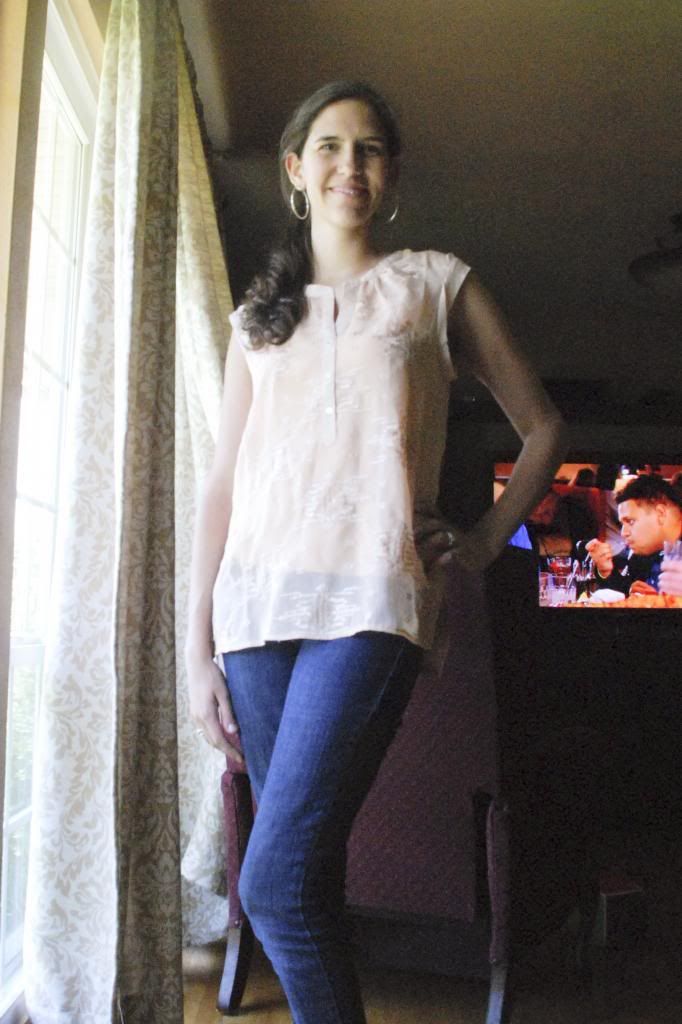 THML Meesha Striped Drawstring Dress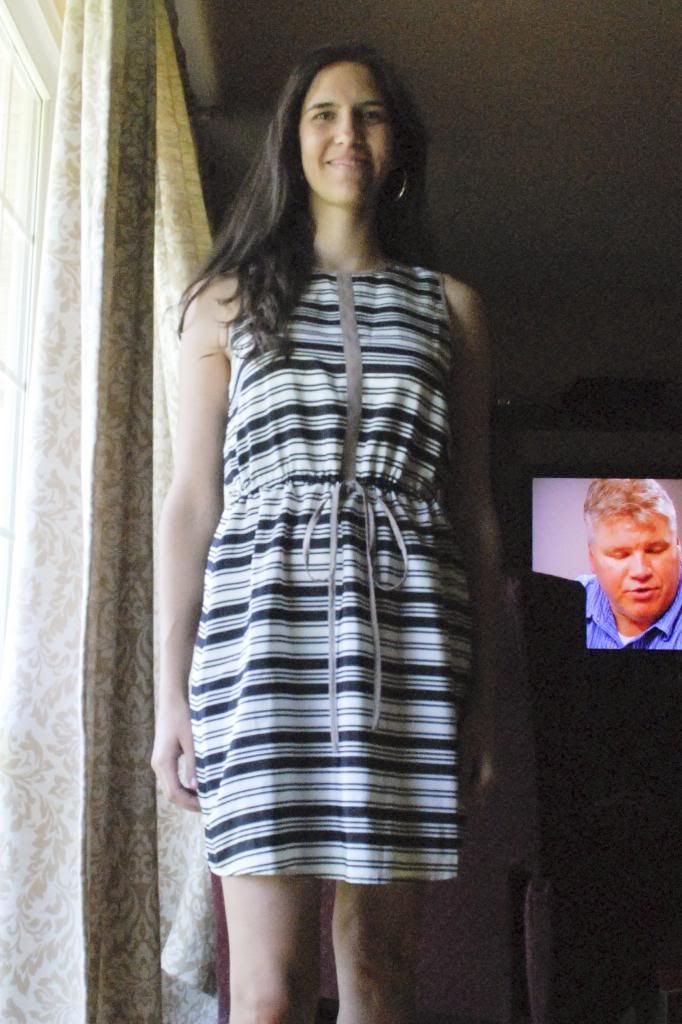 Oxmo Ryder Jersey Longsleeve Dress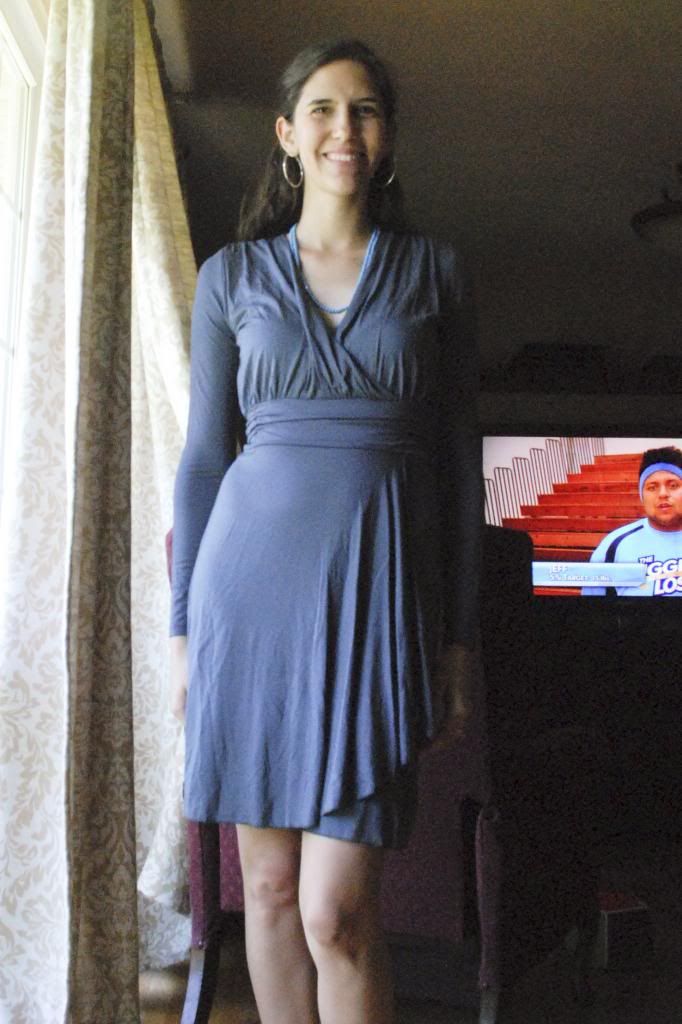 What do you think I kept??