Hey friends! Okay, so yesterday when I posted about my
Second "Fix"
from
Stitch Fix
, I asked for your advice to help me pick what to keep! I asked on Facebook too, and got some great responses.
I decided to look at my 2 favorite tops and see what I could find in my closet to go with each of them. That is the WHOLE POINT of Stitch Fix - to pair up a fun new piece with stuff you already have!
So in addition to the lovely jeans I wore with everything yesterday, I knew that my navy skirt would go with both tops, so that's what I went with first.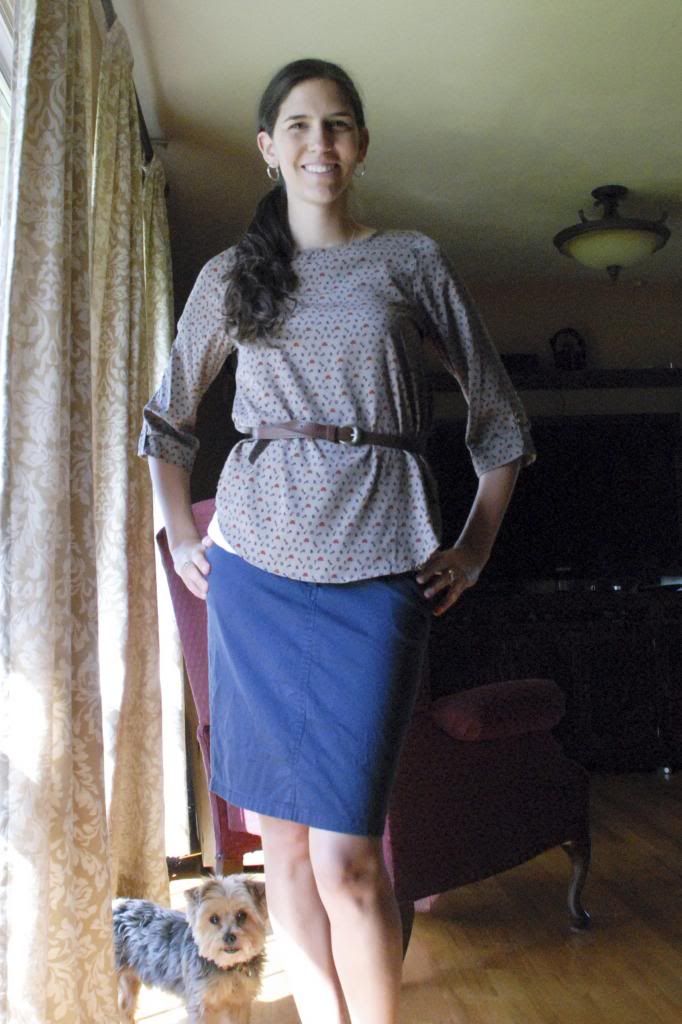 there's that sweet puppy, Dash!
I would totally wear this to church or out on a date with the hubs.
Then I took off the belt and added a fun red necklace:
Again, I can definitely see myself wearing this out.
Then I decided to get a little out of my comfort zone and try the high skirt/tucked in shirt thing...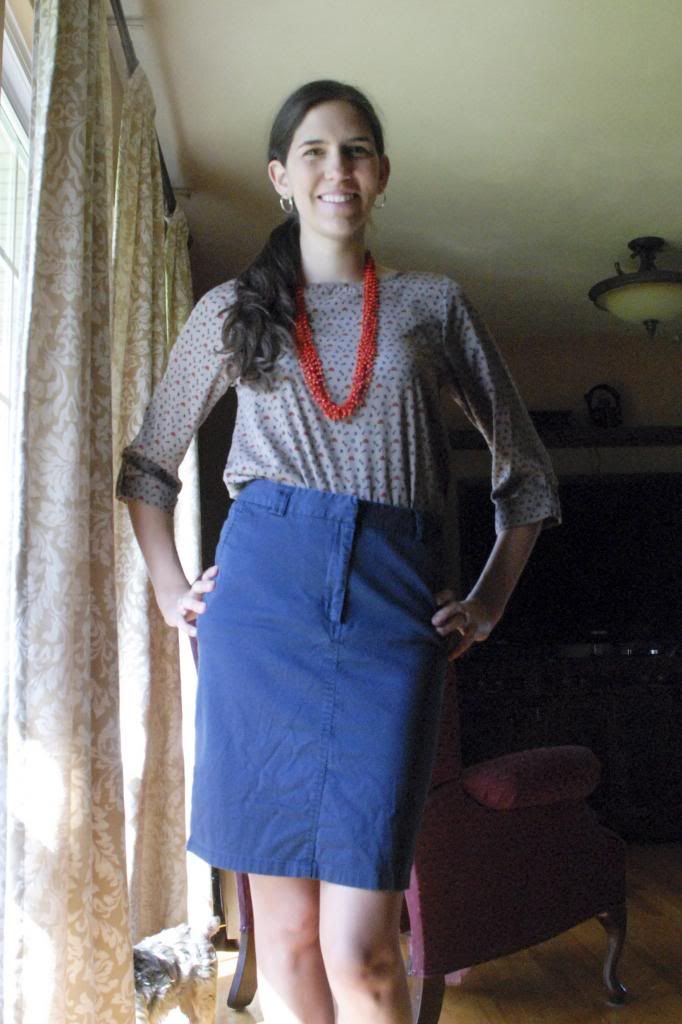 I don't like it, but I probably did it wrong. :-p
Then I kept the skirt on and put on the other top: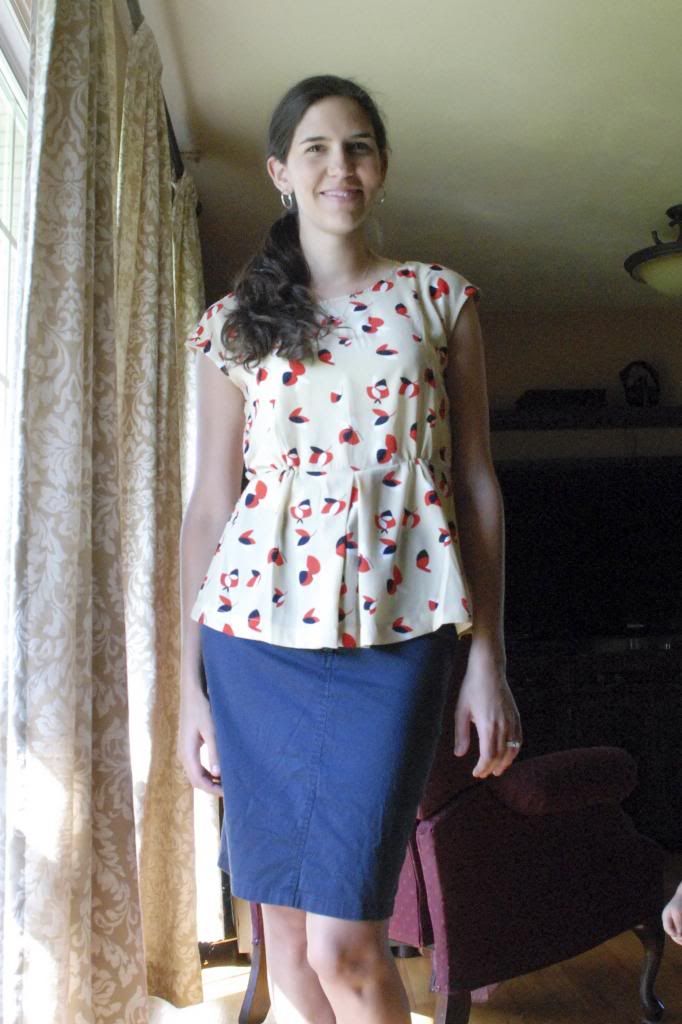 I like the way the shirt flows out at the bottom and then the skirt narrows at the bottom, for a little fake hourglass action!
And then I thought - oh yeah! I have these great coral shorts that would go with the coral in this shirt!
But once they were on, it was very obvious that my coral shorts are slightly faded and REALLY pink, so no, they don't go.
So after looking back through the photos from yesterday and today, I definitely see a clear winner - the Everly Maccina Car Print Tab Sleeve Top! I'm glad I gave it another chance and wore it a few different ways, because I really like how it fits me. Oooh and maybe I can find some red capris or skinny jeans to pair with my new top. :)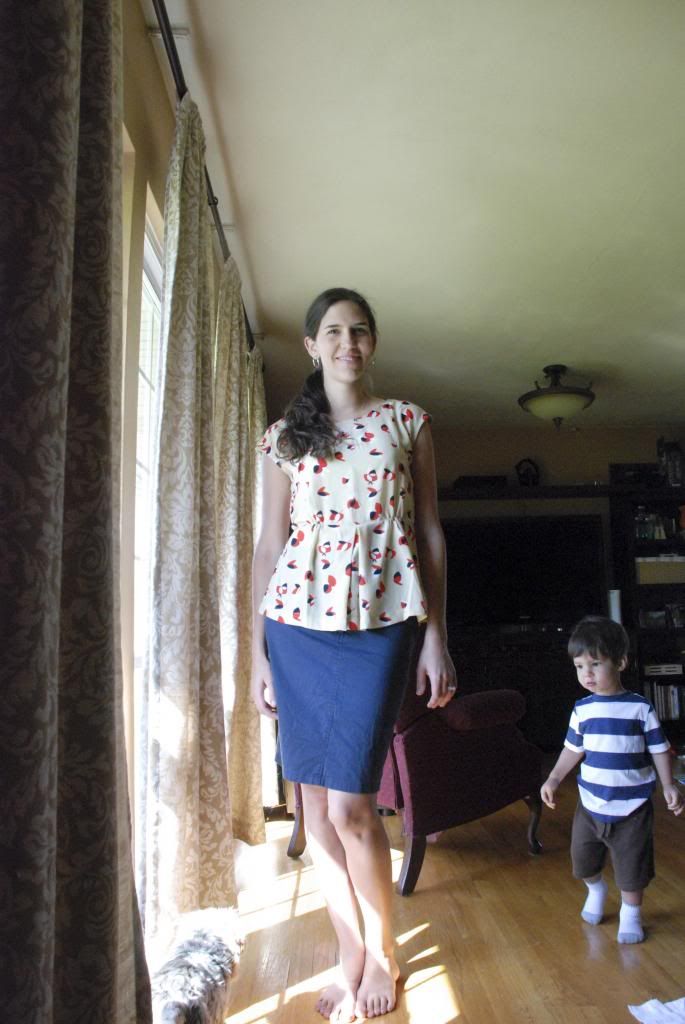 And, because this was funny, here's another photo bomb. :)
Sweet boy with a mouthful of animal crackers.