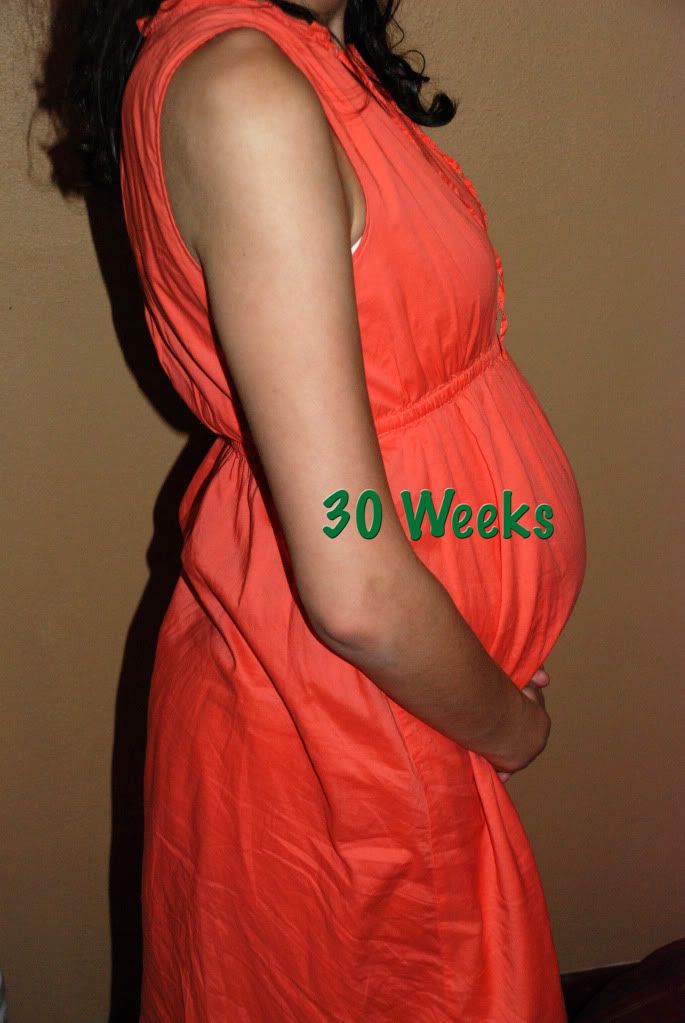 How far along?: 30w1d - only 10 weeks to go! AHH!!!
How big is baby?: the size of a squash, around 15-17in and 2.5-4 lbs. Not yet.
Weight gain/loss?: +16 lbs
Stretch marks?: Not yet.
Maternity clothes?:
The OldNavy.com maternity sale section is my best friend. For real.
Sleep?:
Having a harder time getting comfortable at night, but nothing to complain about!
Food cravings?: I'm back on a cereal kick. And still milkshakes - always milkshakes.
Gender?: Sweet baby BOY!
Movement?: He's a little squirmer; I found out at my appointment that his head is up below my left side ribcage and his little bootie is down. :) So fun to know where he is in there!
Belly button?: Weirder every day. Oh and the whole linea nigra thing? Yeah, that's starting to happen...

TMI?
What do you miss?: Easily squeezing between things without worrying about it - like someone's chair at Easter yesterday was closer than I realized and I totally bumped them with my belly! AWKWARD!!
What are you looking forward to this week?: I have an appointment tomorrow, so I'm looking forward to that! We've also been working hard on the nursery and it's coming together so beautifully!! We ordered a glider last Saturday, so it will be a few weeks before it comes in and I'm hoping to have the rest of the room READY by the time the glider comes in! I think I can do it!! :)