Last weekend mom and I decided it was time to update the curtain situation in the baby's room.
Let's take a moment to peek back in time at the lovely horse curtains that gave this room the nickname "the horse room".
Juuuuust lovely.
Then when we updated our living room curtains, I put the sheers from there into this room. Not bad, but nothing special.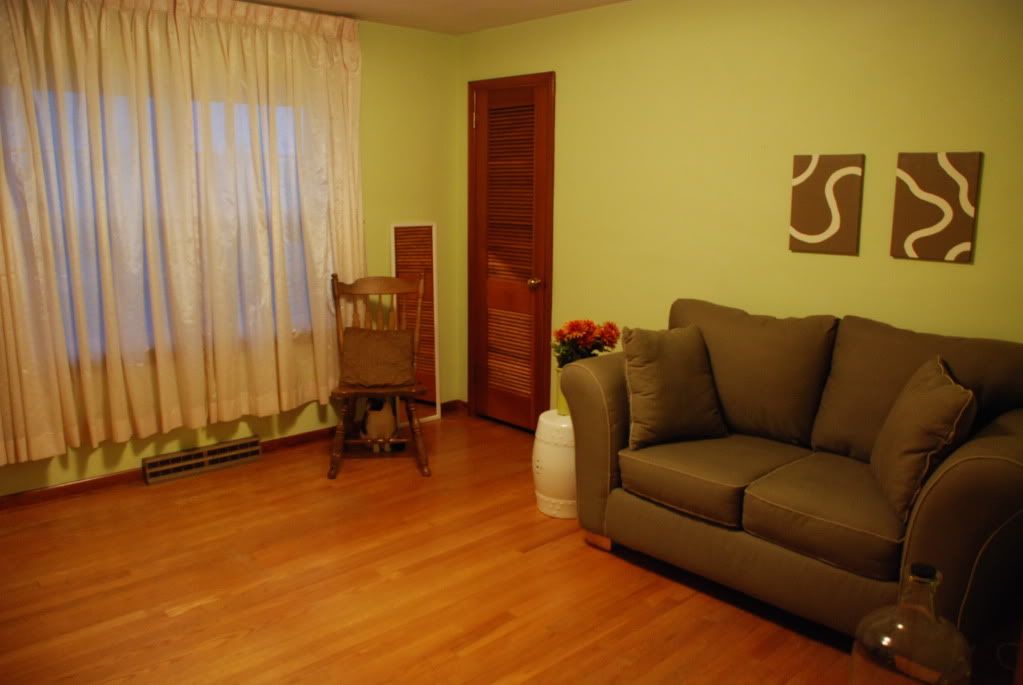 We took those down and knew that we needed to put up a new curtain rod, since the current curtains were on a pully system which would have either meant custom order or custom made curtains, which I'm too cheap to do. :)
So after mom's perseverance, determination, and amazing use of power tools, we had the new curtains up!
White sheers on a smaller cafe rod and chocolate brown "blackout curtains" on top! When the blackouts are drawn, it is SOOOO dark in there - it's awesome! It will be perfect for naptime. :)
I am so happy with how they turned out. I have one more little "adornment" for the window treatments, but you'll have to wait for the big reveal to see that! (Plus, I haven't made it yet!)
Any new projects around your house?