With our precious wonderful sweet baby on the way, we decided to start clearing out the guest room so that we can begin the process of decorating it to be a nursery!!
As promised
yesterday
, below are some of the "phases" of our guest room.
Ahhh, the horse room. Good 'ol horse room. I don't miss you.
Then... this is reality. What it ACTUALLY looked like on a daily basis. Yeesh.
This is where Jason irons his work shirts... and that's really all that is done in the room. Another junky catch-all, if you ask me.
One final angle, just in case you haven't had enough.
And here's the room NOW: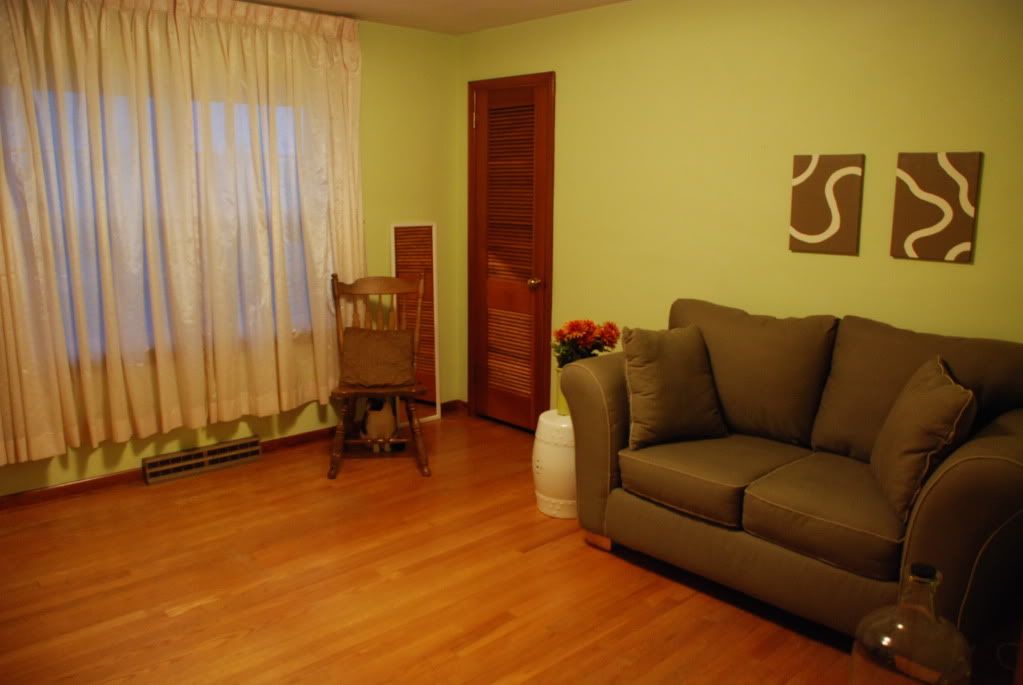 Once we moved the bed into the office, we decided to put the little couch from the office in here for now. We may or may not keep it in here when the baby comes, but for now, it's part of our lovely minimalist look. :)
Now all we need is a crib!
Oh yeah, and a baby. That too.
We're planning to go with a dark wood crib
do you guys agree or think that white would look better?