Last Saturday, after a
fabulously wonderful & relaxing vacation
, we went shopping for a crib!! We found the one we wanted at Children's Fair, a local store with great selection and even better service.
Once we got home, I kind of thought we'd wait a little while before putting it together, but Jason wouldn't have that! He put it together right away!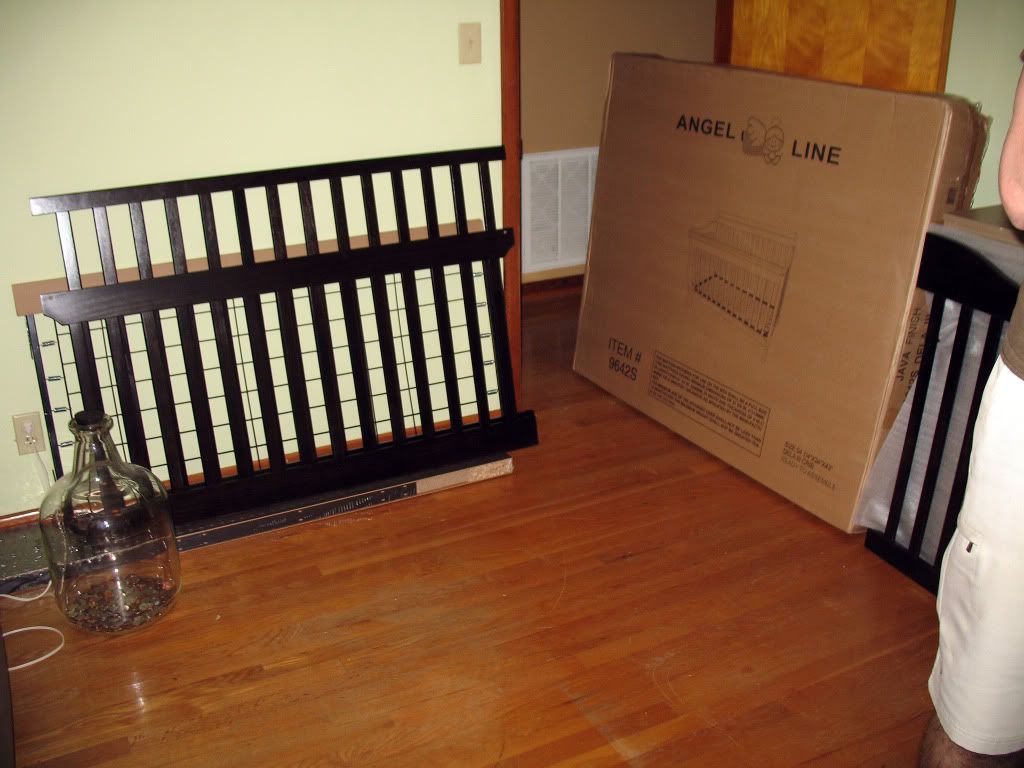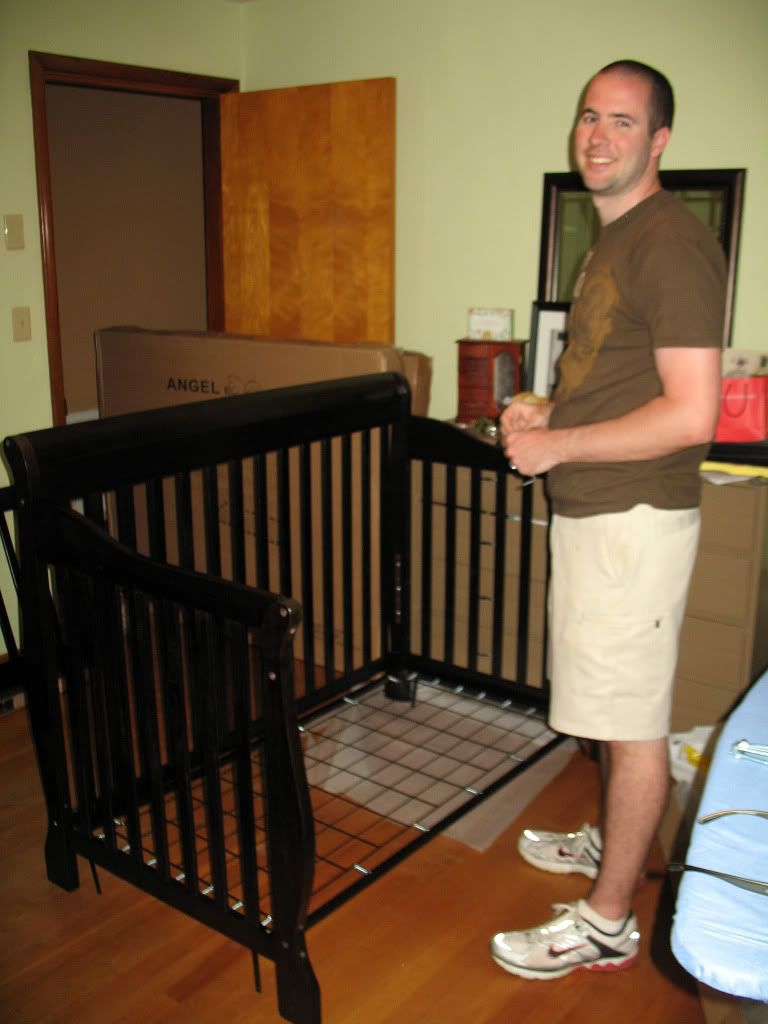 Isn't it beautiful!?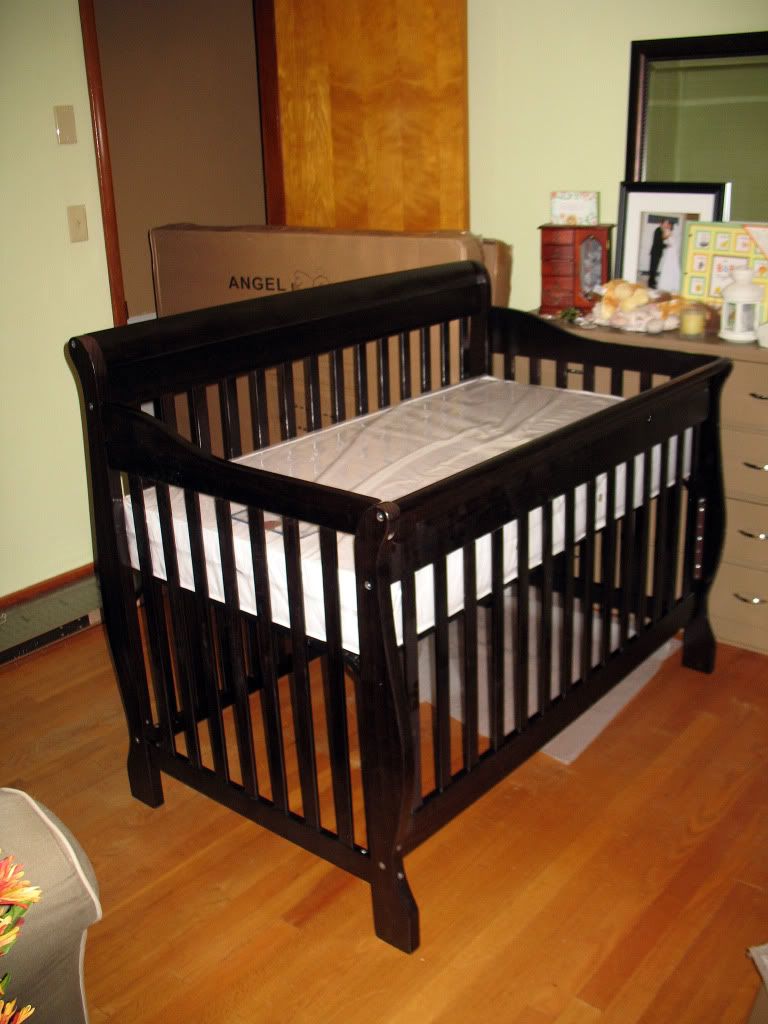 As you can see, we went with
dark wood
- it just suits our style more (
our bedroom set is dark wood and most pieces in our living room are dark as well
). And now that we know for certain that
Baby Lawhorn
is a
little boy
, it feels like the perfect buy. :)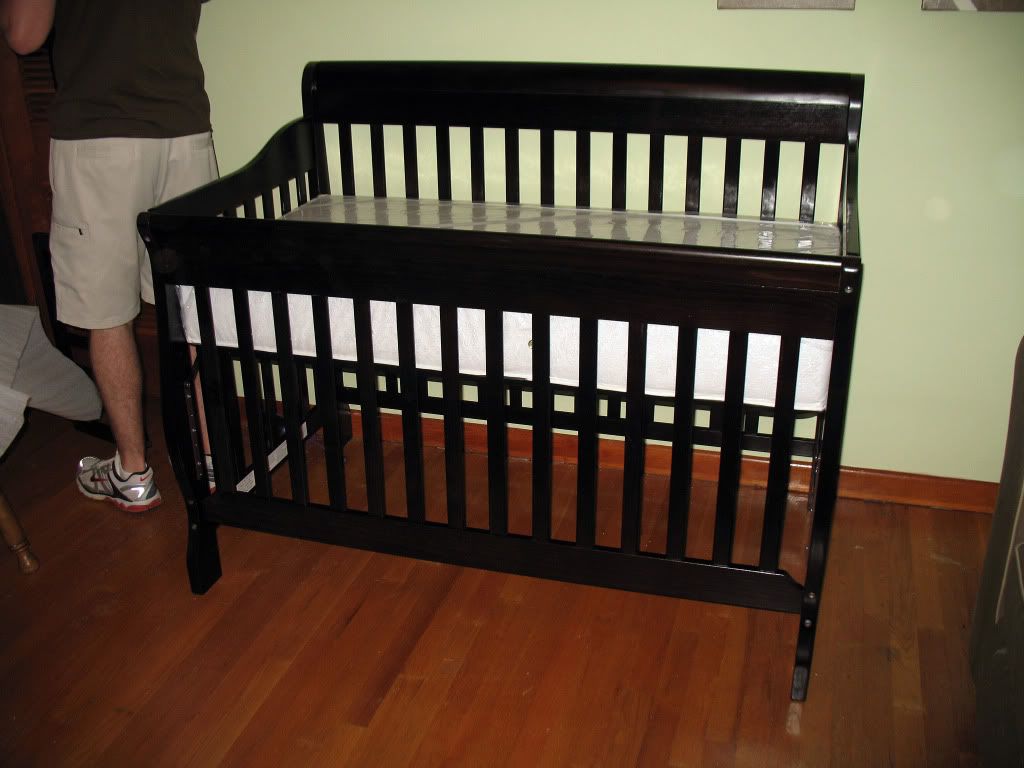 Mark one major baby purchase off our list!
Nesting has kicked in, my friends!!