One room in our house that doesn't get ANY love on the blog is the master bathroom.
I realized that I don't have ONE picture of the blue bath on the whole blog! And right this moment, I can't find a "before" picture, though you can just picture the above space EXACTLY as it is except with blue carpet on top of the blue tile. I (finally) deep cleaned the blue bath last weekend so what you're seein' is as good as it gets! (I love how streaky the mirror looks in this picture.. whoops. And the fact that the two brown towels don't actually match. Hmmm.)
The shower in the blue bathroom works but leaks into the basement, so we have not used the shower in here since... month 2 of marriage?
Once we knew we were going to be re-doing this bathroom, Jason decided to take a sledge hammer to the shower, annnnnnd: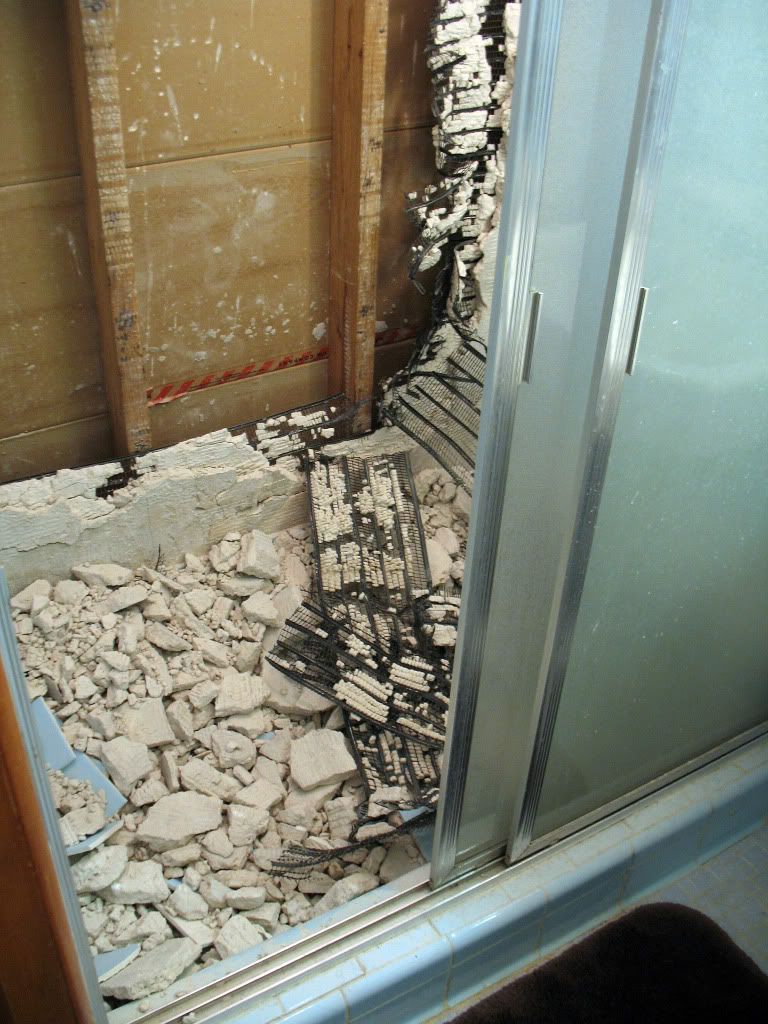 ...now it looks like this!
We're definitely going to be re-doing this bathroom (and the pink hall bath) but right now we're debating whether or not we want to undertake this project BEFORE the baby comes or wait until later AFTER the baby...
Two major bathroom renovations in 2-2.5 months? Can it be done?