Has another month already gone by??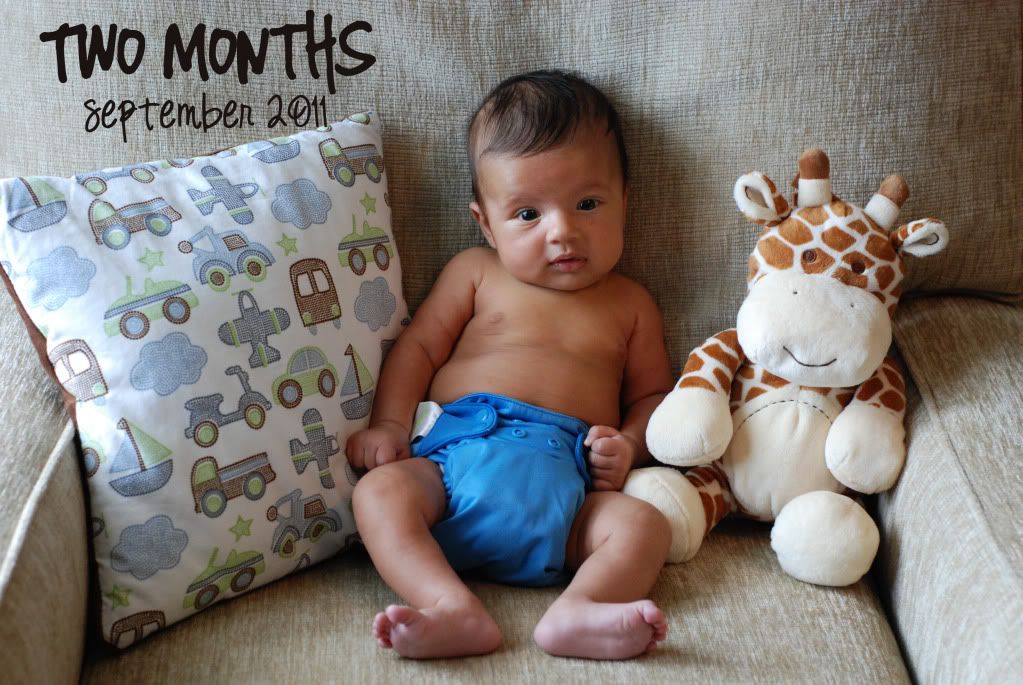 Birth: 7lbs 8oz, 21in long
1 Month: 9lbs 4oz, 22 3/4in long
2 Months: 11lbs 12oz, 24in long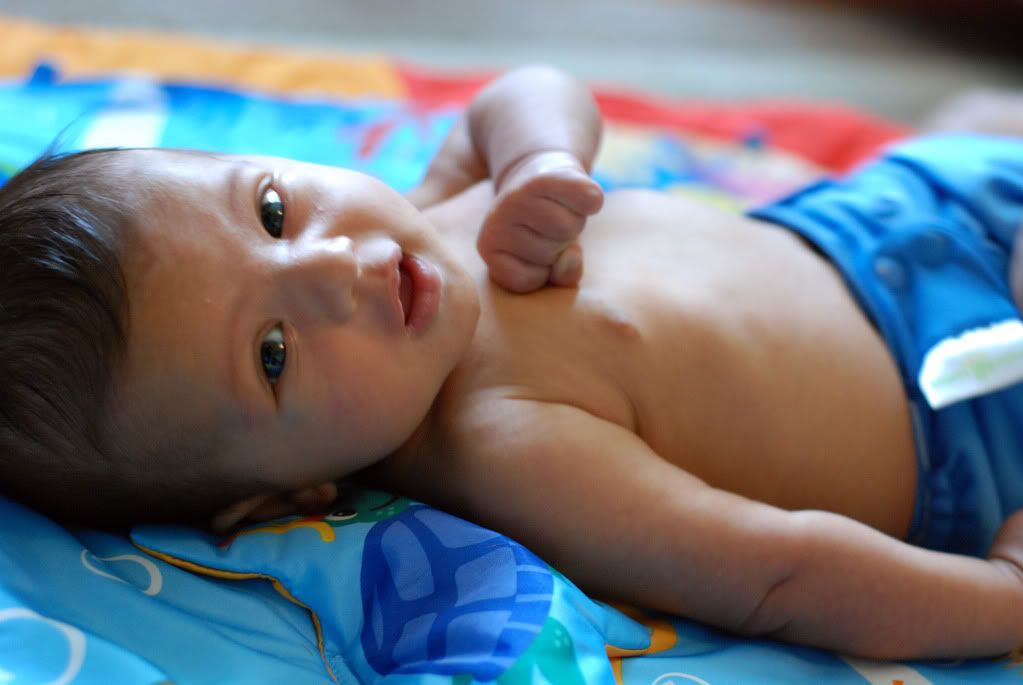 Here's what Jack is up to at two months:
He smiled his first smile on August 11th at Daddy and then on the 12th at Mommy!
He smiles at us a LOT and we think we're pretty close to a small giggle.
Since we stopped swaddling him, he's slept 5-6 hours at a time at night in his crib! WHOO HOO!!
He has gotten to where he likes having his diaper changed, because he likes laying on his changing table. He still, however, squirms like a madman.
He is now in cloth diapers exclusively - at home, out and about, and at night! We love it!
He's been cooing and talking more to us and will have small "conversations" too!
He loves this one particular rattle (attached to an octopus from his activity mat) and will bat at it with his right hand over and over to make it rattle.
He's getting better head control, but (since his brain is so big) has a hard time lifting his head up when he's on his tummy. :)
He is wearing 0-3mo or 3mo clothes (more because that's what fits best with the cloth diapers).
Yesterday we took the newborn insert out of the bottom of his carseat - he's getting so big!
Funny stats: We changed 237 diapers (give or take ~5) during the month of August (279 diapers in July), bringing us to a grand total of 519 diaper changes
(including today)
since Jackson has been alive. Uh... wow. That's a lot of poop.
And now a video of Mr. Jackson on his two month "mirthday":