On Monday we went to my Mamaw's house for a Labor Day lunch!
There was a big crowd: Mom, Dad, Nick, Sam, Vanessa, Mamaw, Uncle Lee, Carolyn, Jason, me, and of course Mr. Jackson. Everyone wanted some one-on-one Jack time, and he was happy to oblige.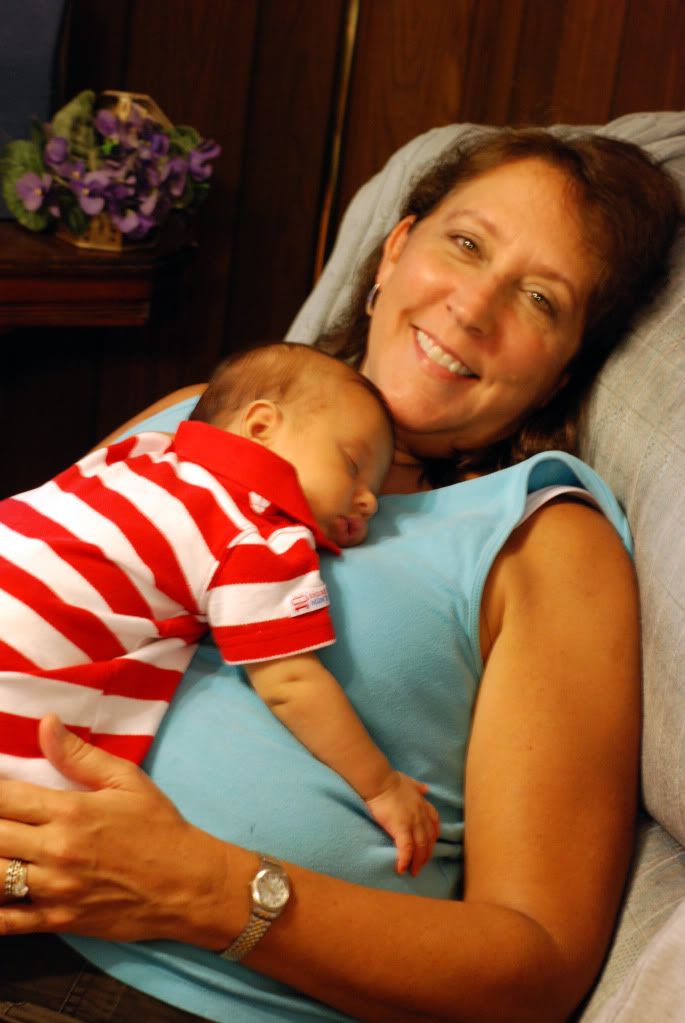 sleepin' on Mimi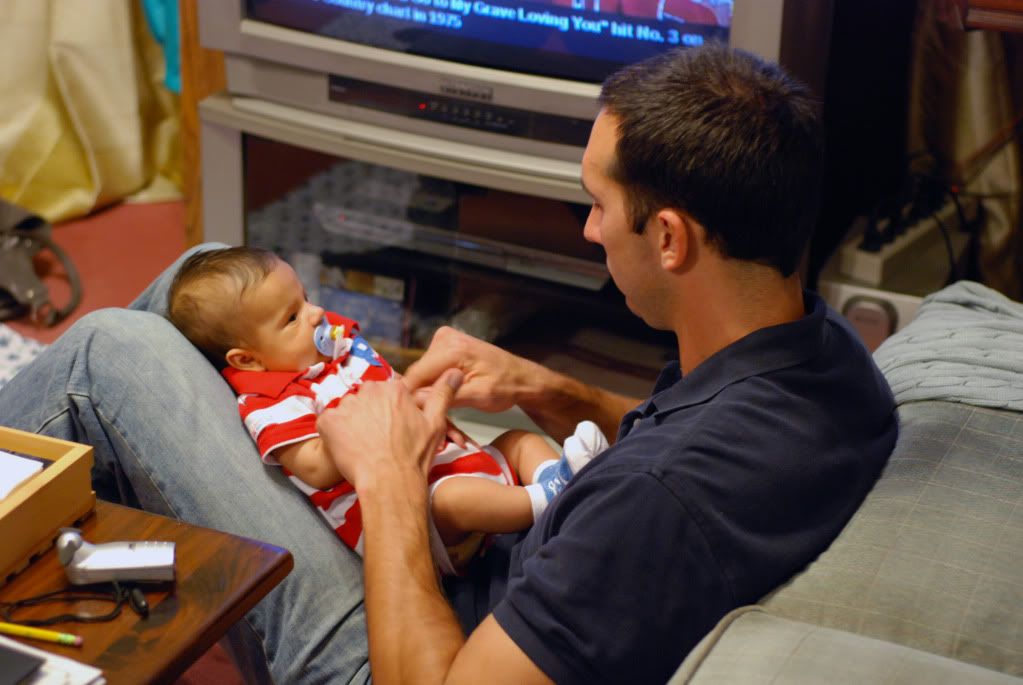 hangin' out with Uncle Sam
...and the sweetest thing was Nick and Jack laying on the floor just chatting. Nick would say something and Jackson would coo and talk back to him. They kept up a pretty long conversation!
It was great to hang out with family!