EDITED TO ADD: final pictures of everyone's wreaths are now at the bottom!
Last Friday night a few girls from church got together at
Stephanie
's house for a craft night! The plan was to make a
Halloween ribbon wreath
like at The Picky Apple, but I knew that I wanted to make a Tennessee wreath right away! You can check out her blog for official instructions, but basically you get a ton of ribbon, cut it into strips, then hot glue it into a loop and glue that onto a wreath.
I have to brag on Jack for a minute - he was AMAZING the whole time. He was happy when he was awake and sleeping otherwise. :)
We worked hard on our wreaths while chatting the evening away. Before I left, I took pictures of where everyone was in the process:
Stephanie & Debra
Amanda & Alissa
(Jennifer was there too! She didn't work on a wreath but just came to enjoy some girl time - she's got a lot of testosterone goin' on at her place.)
And me! I got a lot further than I thought I would (since I wasn't done looping all my ribbon when I got there...), then I finished it up on Saturday afternoon!
I LOVE how it turned out!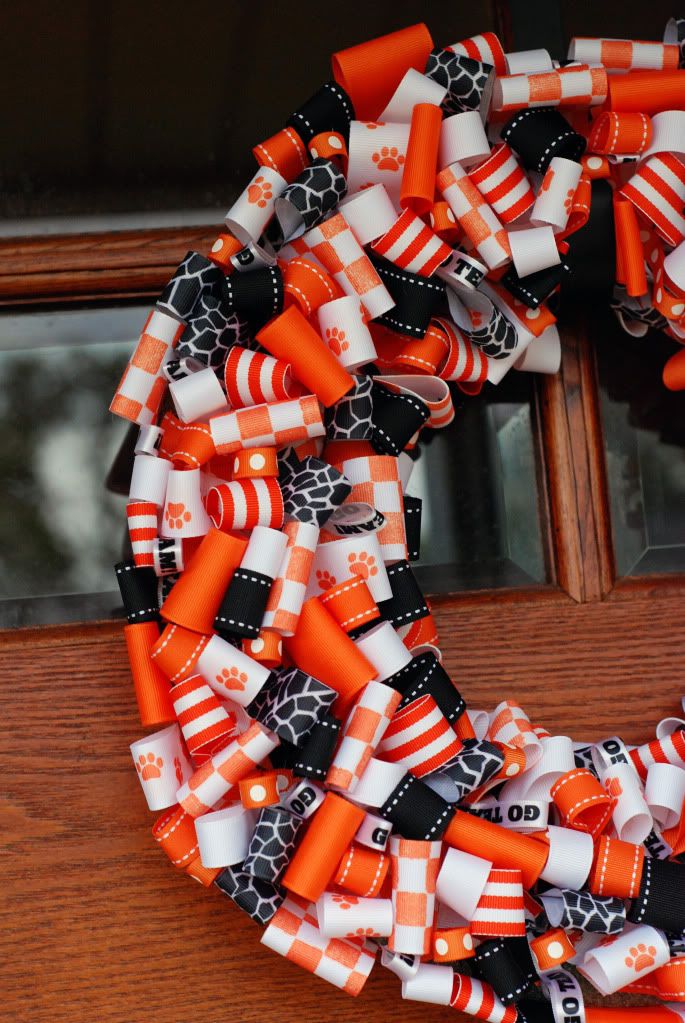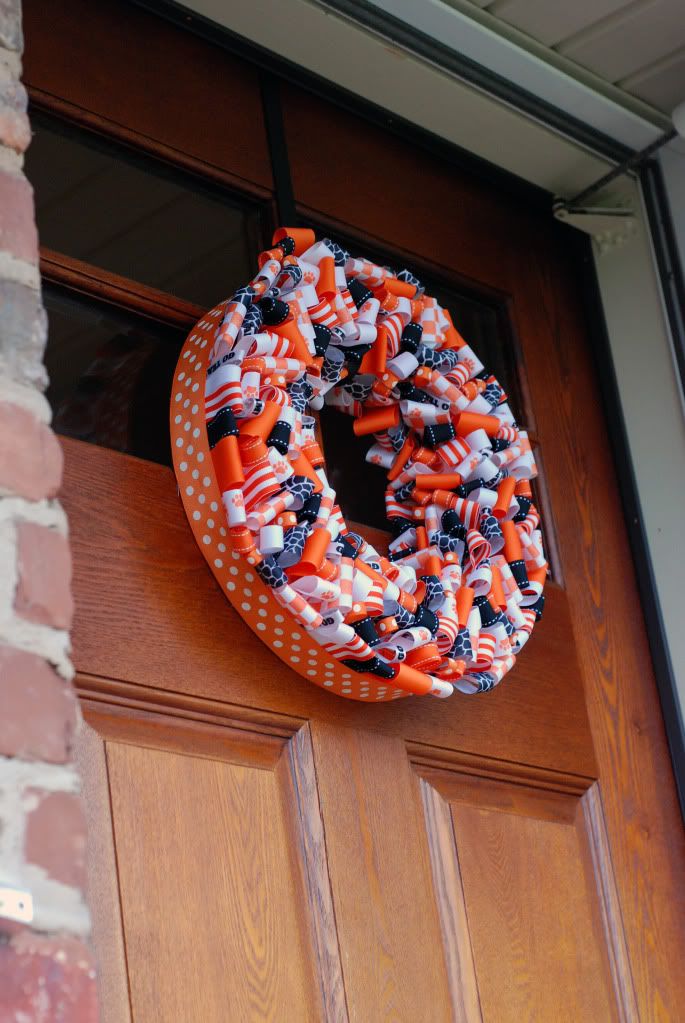 I have a little football that I'm going to add to the bottom right with "The Lawhorns" on it, but I thought I would go ahead and put it up! I'm so proud of myself for actually FINISHING a craft project!
Thanks to Stephanie & Amanda for "forcing" me to be crafty! :)
Final pictures of everyone's wreaths (in the order they were shown above)!
Stephanie's
Debra's
Amanda's
Alissa's
Everyone's turned out so awesome and FULL looking! I love it!!