Last Saturday was another fun game day here at the Lawhorn house. Mr. Jack was all decked out, as usual.
thanks to Aunt Cara for my awesome onesie!!
And our wonderful friends
Mike & Ashley
came over to watch the game with us!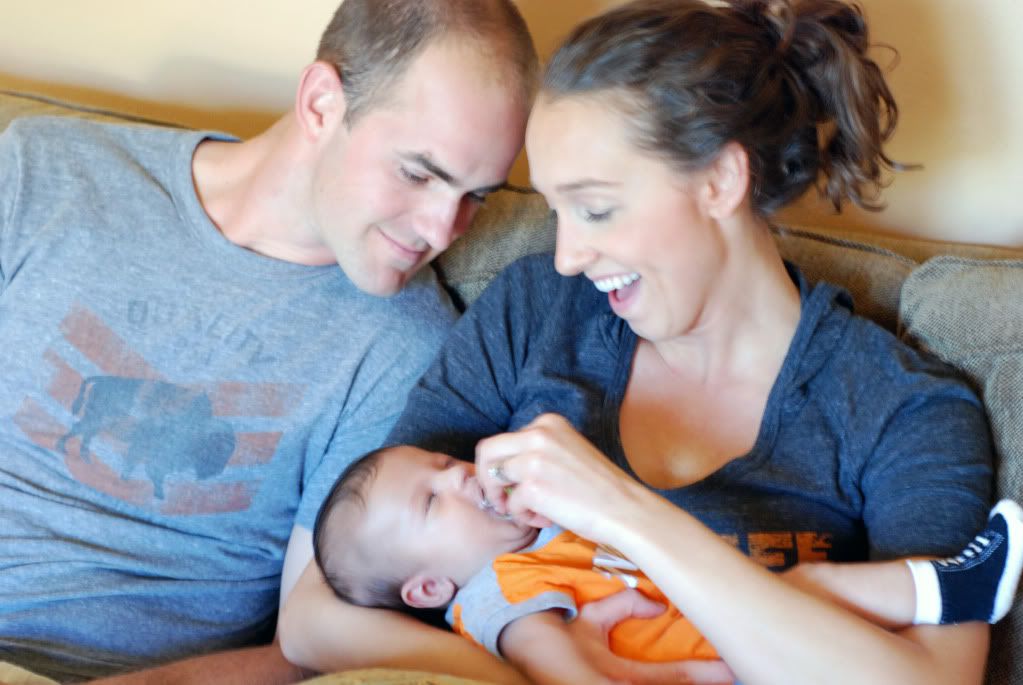 If you will notice, Jack is in his second TN outfit for the day.
The four of us witnessed Jackson doing something VERY fun for the VERY first time...
Check back tomorrow to find out what!