Right now, my sweet baby boy is 12 weeks and 3 days old.
His newborn baby hands have disappeared and he officially has chubby little boys hands - at least in my eyes.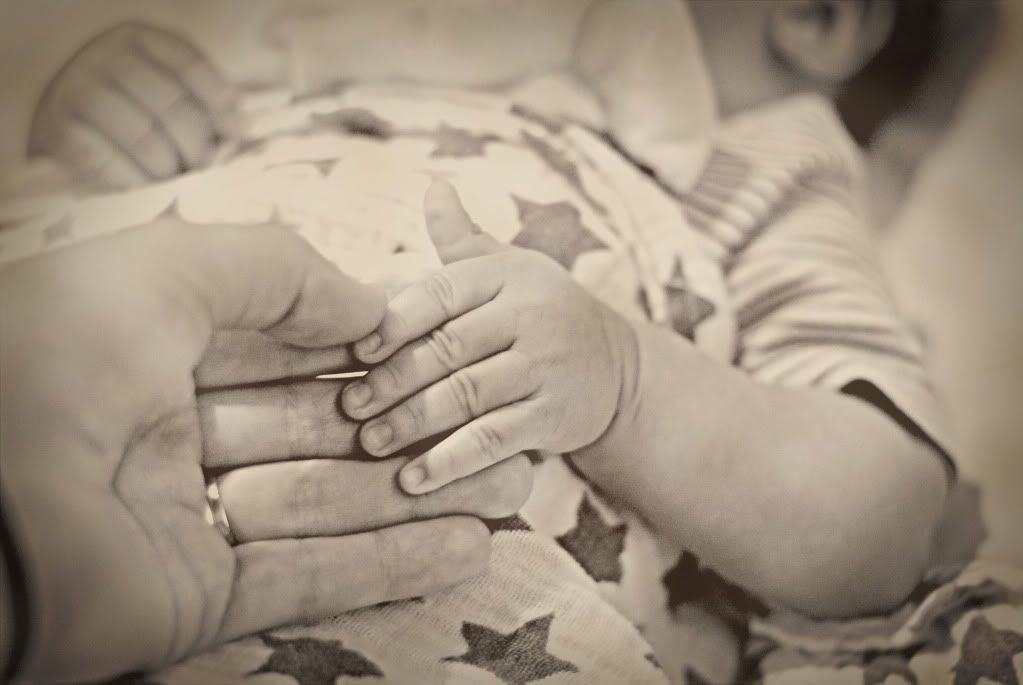 He is a little chatterbox. Mostly "eh's" but a few "ah's" as well.
(Sometimes "hi's" and "oh's" although I didn't get those on video.)
The weather is getting cooler and I'm breaking out my jeans.
Jason has MBA classes on Mondays and Thursdays and is getting closer everyday to graduating.
I have one more full week of maternity leave before I head back to work part-time.
This is where we are RIGHT NOW --
I'm savoring it and don't want to miss a minute.