(I hate to admit that the last SIX posts begin with "Baby"...
sorry guys, baby has been on the brain - now on to some other news!)
I have talked about my brother's house several times before:
Well, now it's time for the BIGGEST transformation of all - the Kitchen!!!
Sam did most of the work himself (
as in, didn't hire someone else to do all of it
), but he didn't do it BY himself. He wants to send big THANK YOUs to Mom for painting, Dad for helping install the cabinets, and
Vanessa
for demo help and flooring (even though she
sustained an injury
!). Now on to the befores and afters!
Here is the sink area before...
...and after!!
Where the wall to the dining room was before...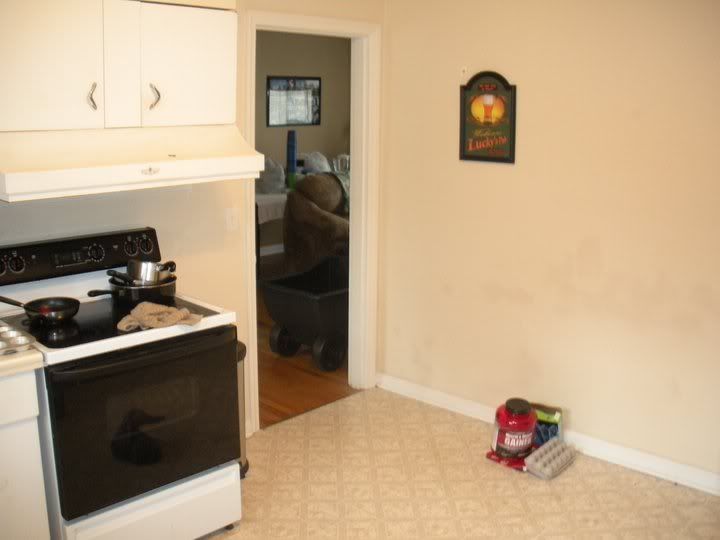 ...and POOF - now it's gone! Making the right side wall usuable now!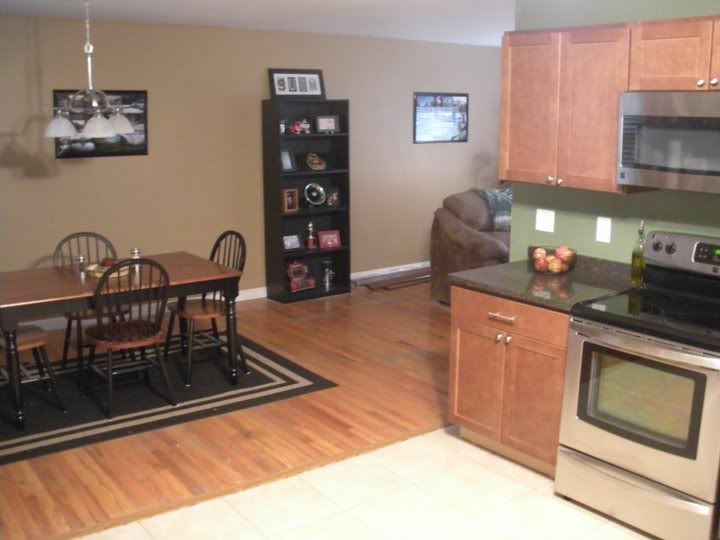 Fridge area before...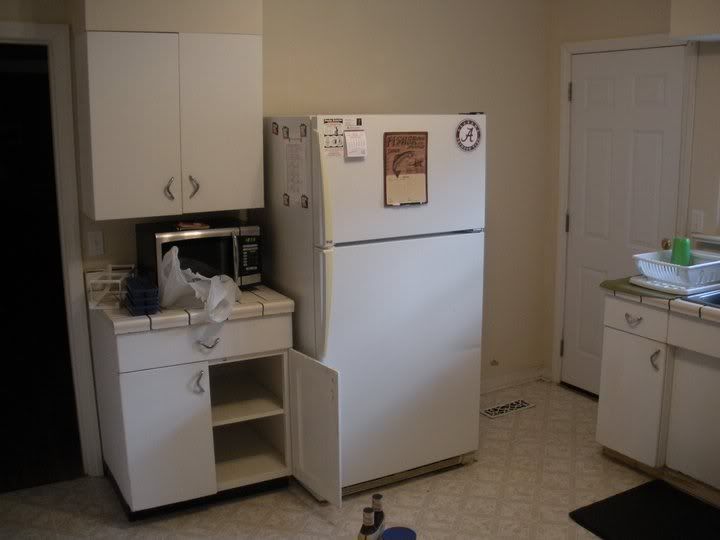 ...and AFTER! Beautiful fridge, I covet you. You and your beautiful wood pantry next to you.
Another shot of the new wall of cabinets.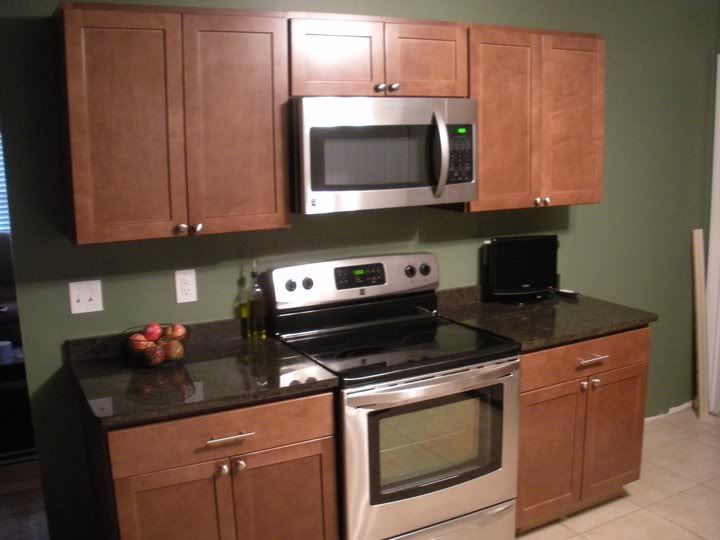 And one showing how the space opens up to the dining room now.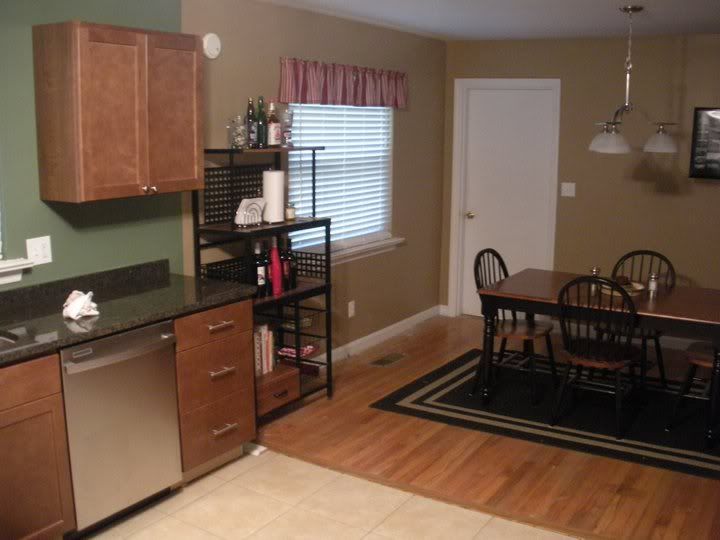 Brother - you seriously did a fantastic job with this!! I can't believe how updated and fresh your whole house is after just ONE YEAR of living there. You rock, my friend.
Now come do my house.