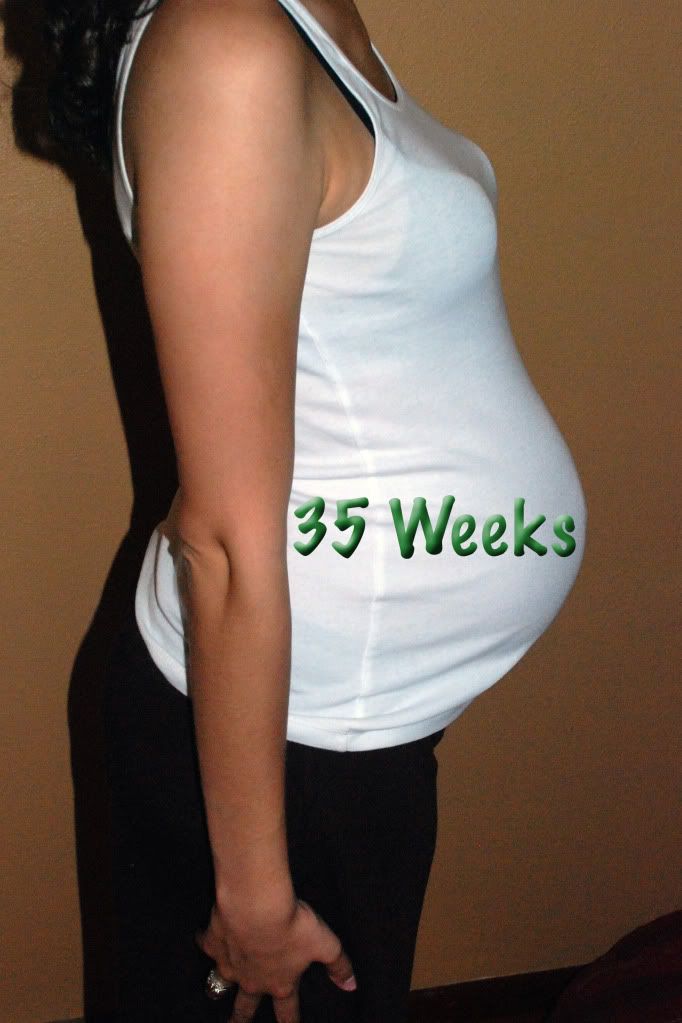 How far along?:
35w2d - only 5 weeks (or LESS) to go!
How big is baby?:
the size of a honeydew, around 19-20in and ~5 lbs.
Weight gain/loss?:
+21-22 lbs
Stretch marks?:
Not that I've noticed.
Maternity clothes?:
Every day, all the time, awww yeah.
Sleep?:
Worse and worse... I'm either uncomfortable or I have to pee. Or both.
Food cravings?:
Marshmallows and Hershey bars... but not really smores.
Movement?:
I was kind of under the impression that the movement would "slow down" a little as we near the end of the pregnancy, but alas, my squirmy worm still squirms!! :)
Belly button?:
Pretty "out there" but I suppose it could be worse.
What do you miss?:
There is NOTHING that I miss that could possibly compare to the excitement of having our little guy.
What are you looking forward to this week?:
Well, next Tuesday we have our 36wk ultrasound!! So we get to see our little guy again for the first time since we found out he's a boy! (Here's hoping he's still a boy!)