Last Thursday my WONDERFUL coworkers threw us a baby shower!
Look at the adorable diaper cake!!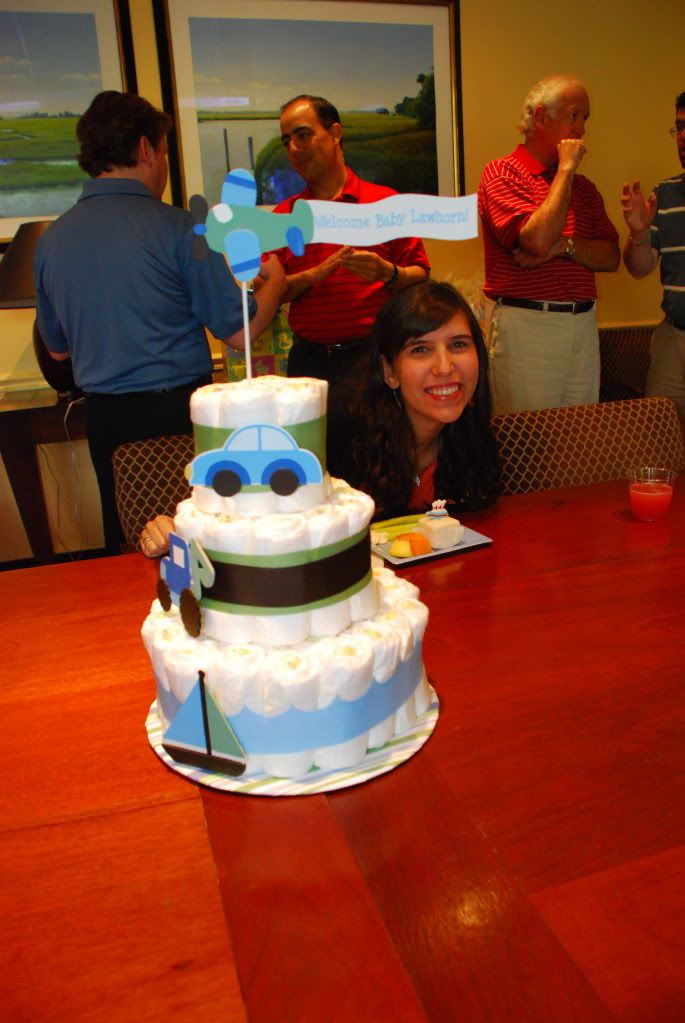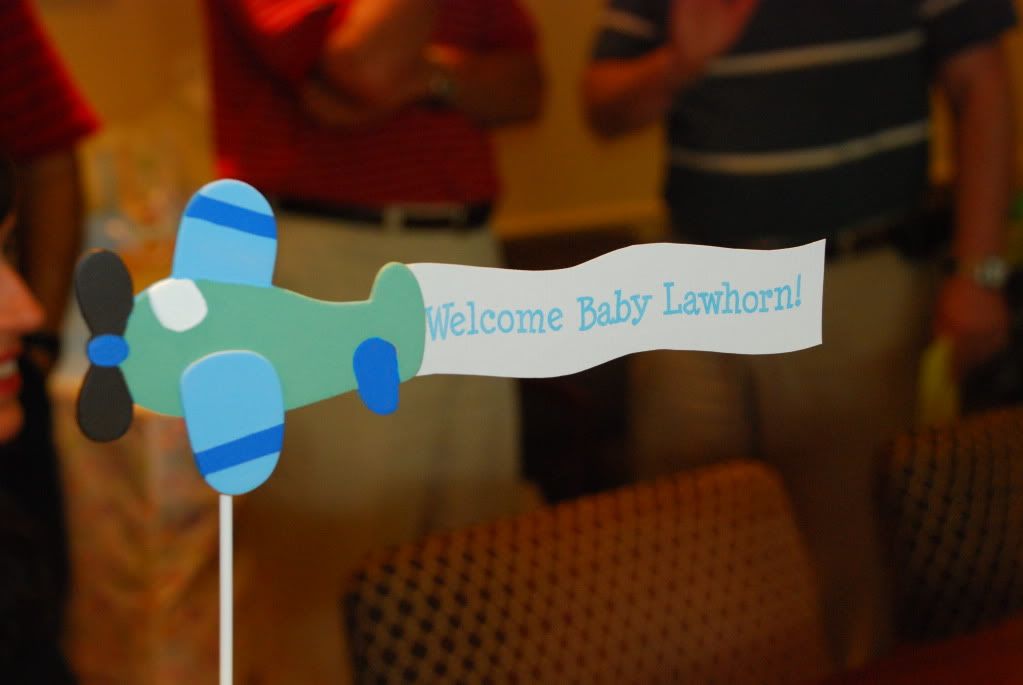 And all the yummy food... mmmmm...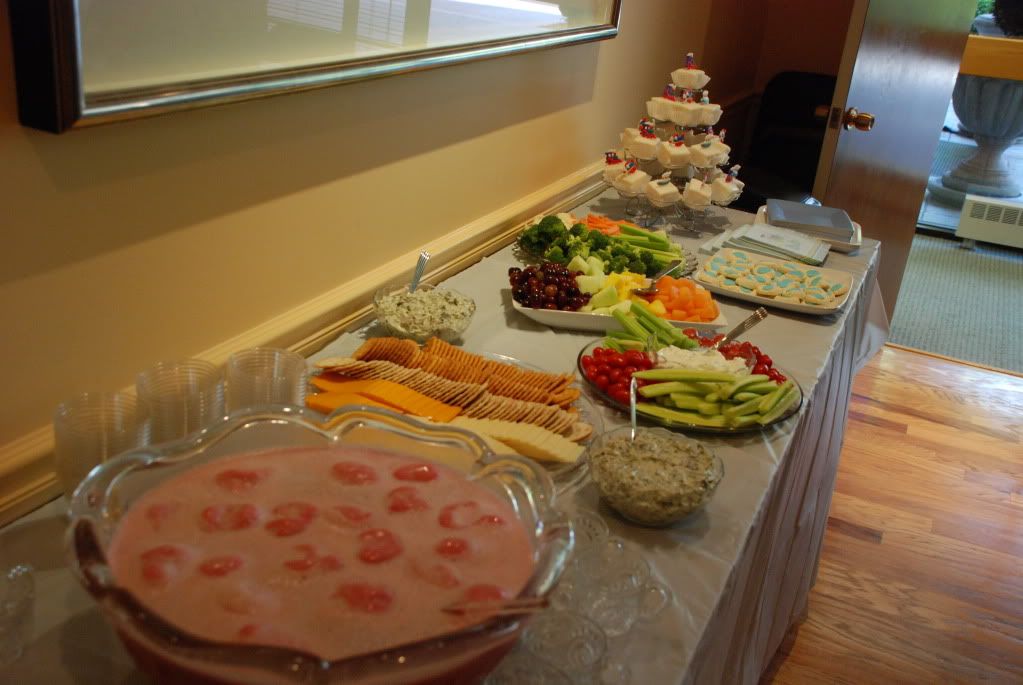 Adorable onesie from Krystal!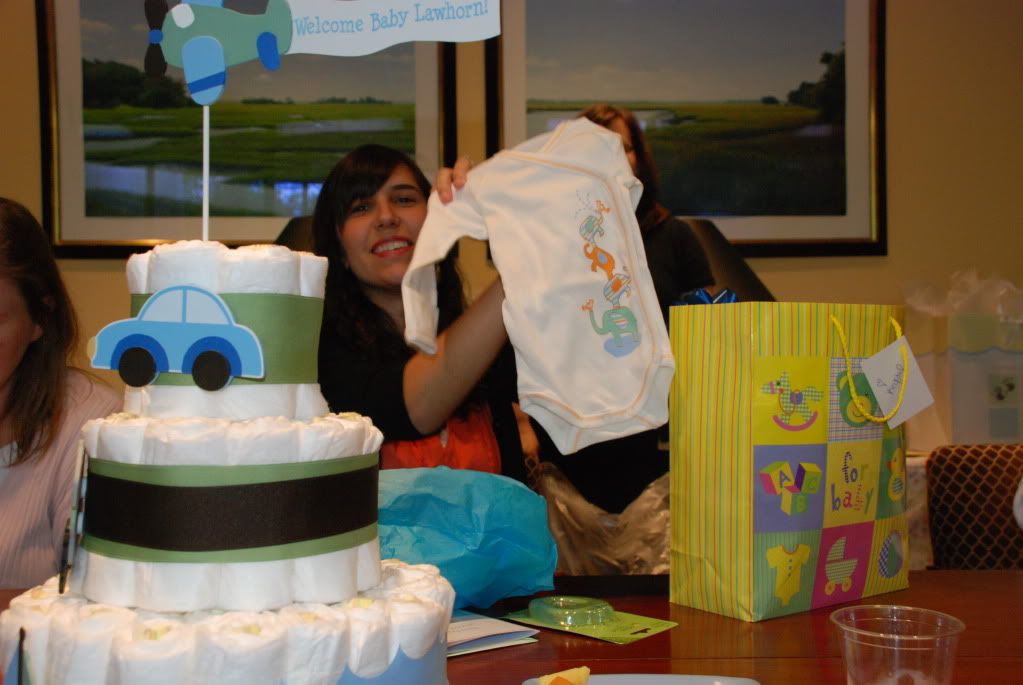 Tiny baby jeans from Lois! (They are super soft and so stinkin' cute!)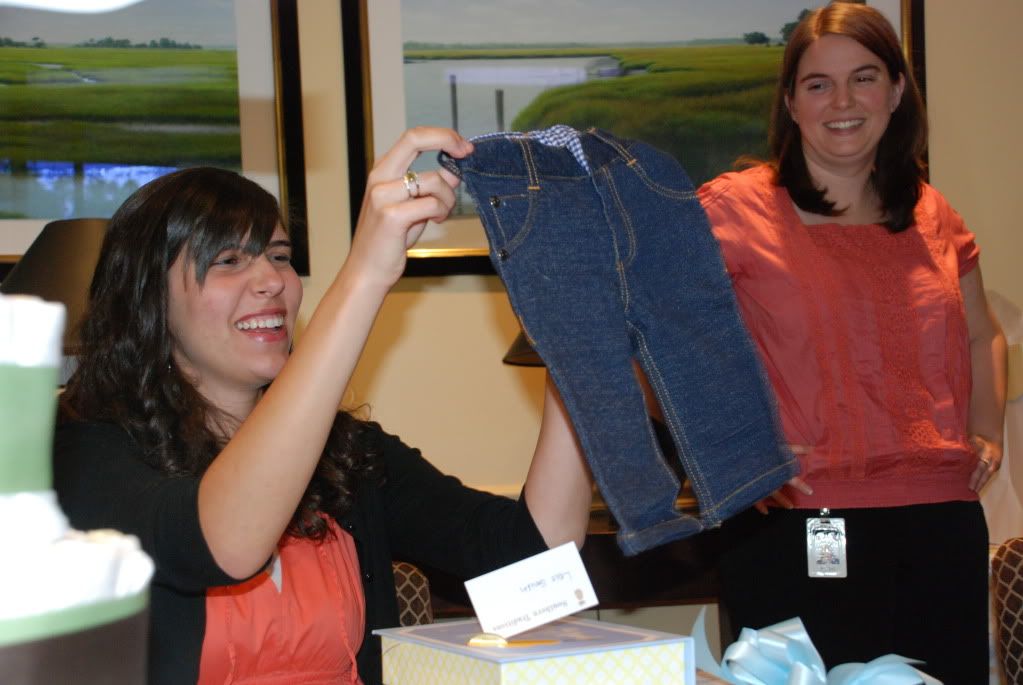 Barb, Rachel, Heidi, Krystal, and Linda passing around the gifts.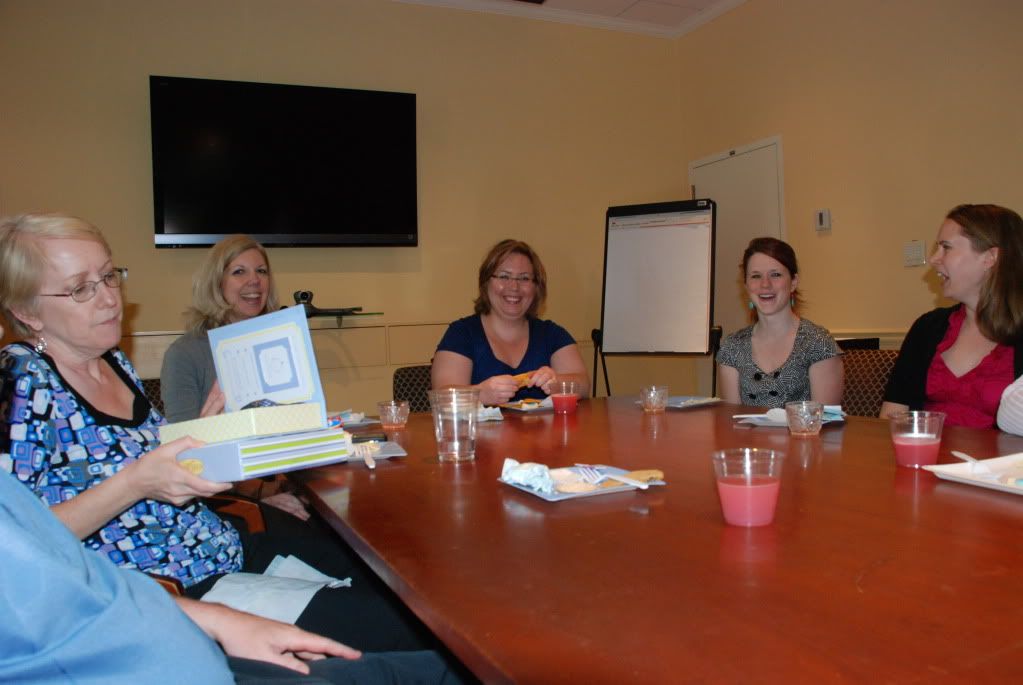 My aunt Holly works at Chattem as well, and so her and my Uncle Steve came to the shower. They gave us this adorable diaper bag and Holly made the most BEAUTIFUL blanket for Baby Boy!!! I can't wait to cuddle him up in it. :)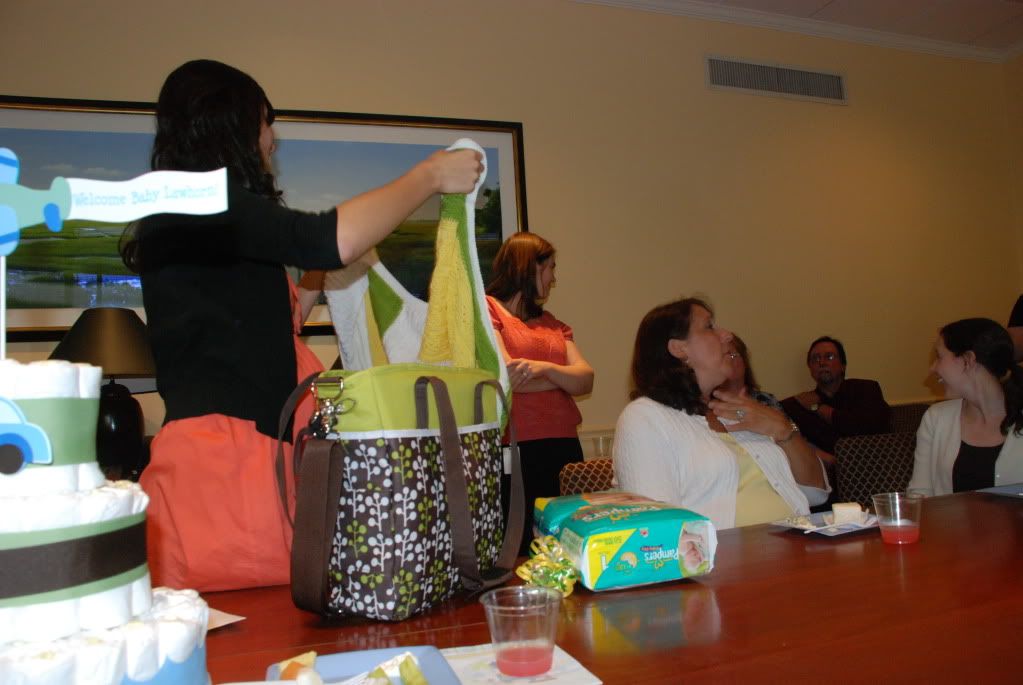 Car mirror from Vel - this thing is super high tech! It even comes with its own remote!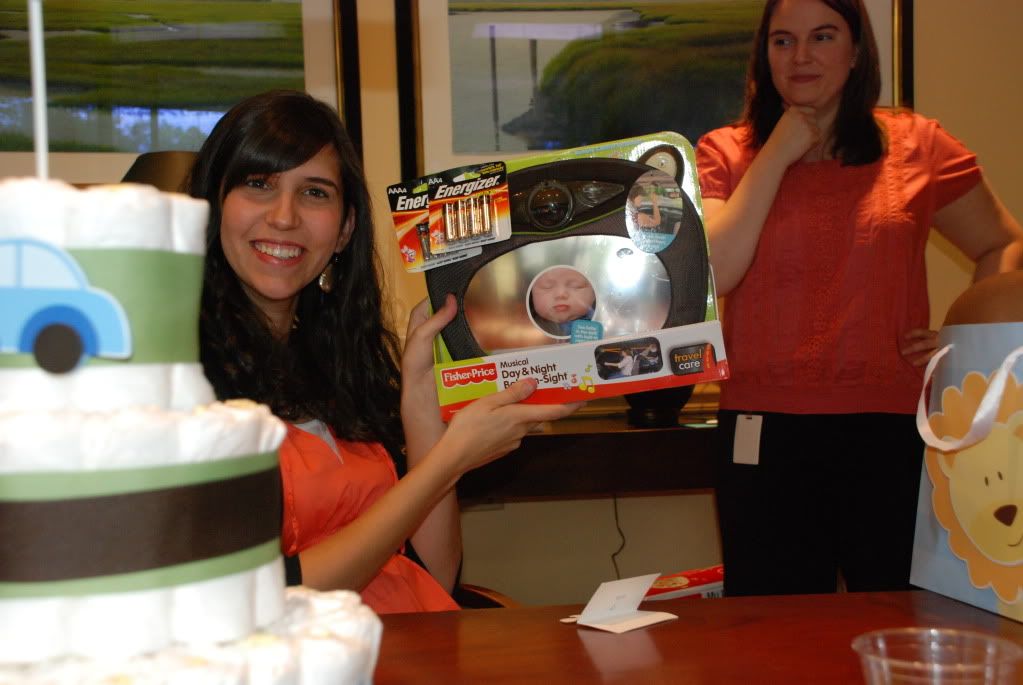 A bunch of people from the Sales Department (the dept. I work in) got together and got us our carseat /stroller /travel system!!!! AHHH!!!
Yet again, we got completely spoiled! Thank you so much to my fabulous work family for showering us with gifts for our little one!