Last Saturday, Martha Nagle and Kim Opatich hosted a shower in honor of Baby Lawhorn at Signal Crest! So many friends came!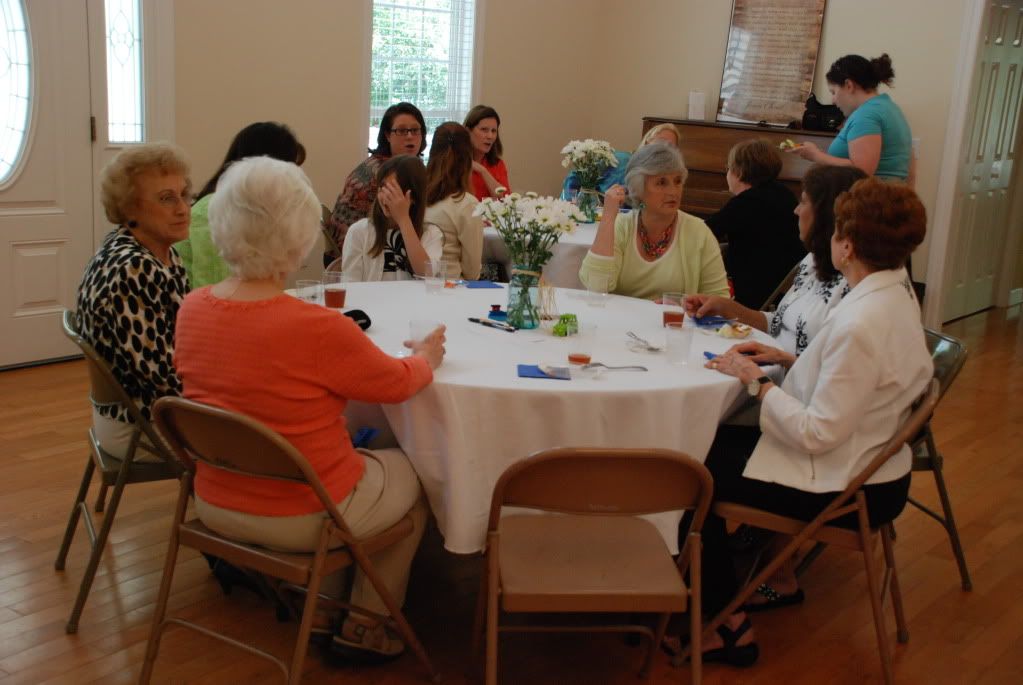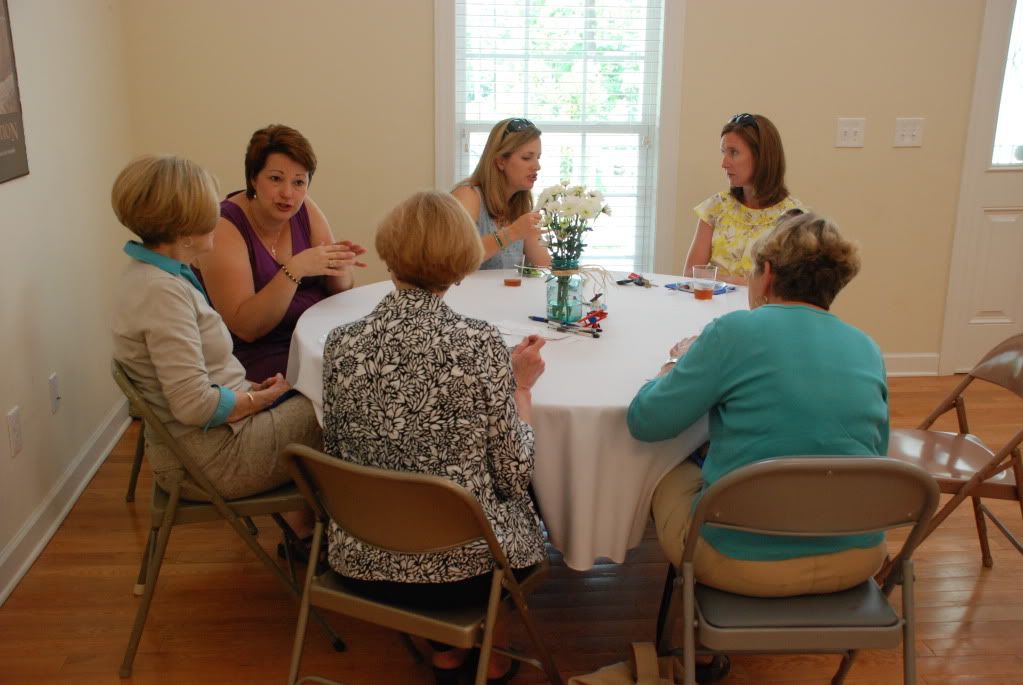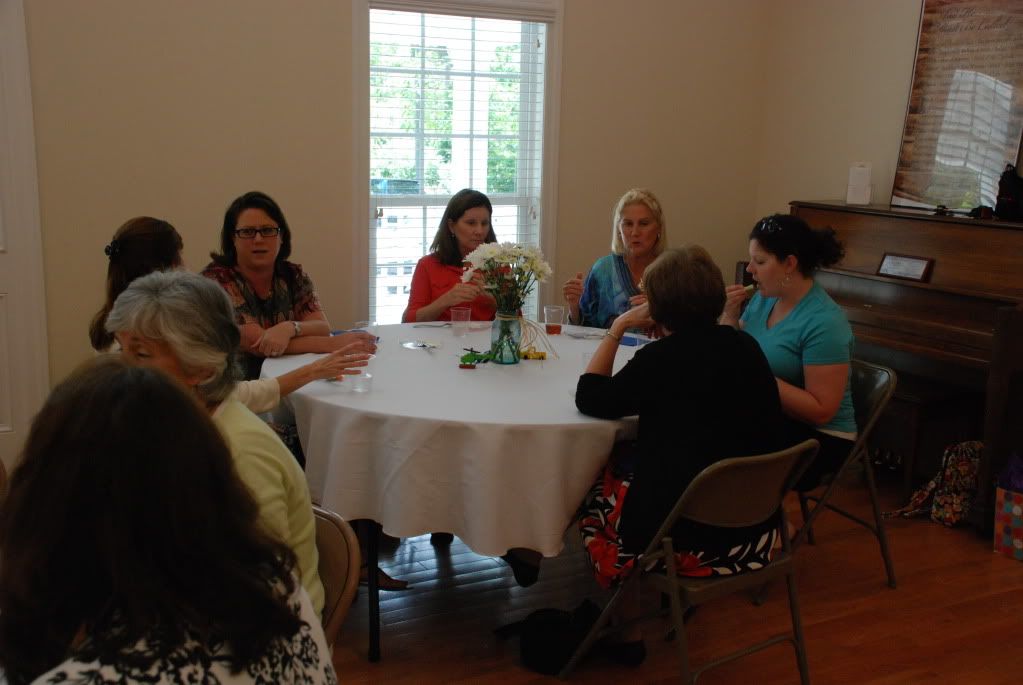 The food was so yummy (and Mallary made the cute banner that says "Baby Boy")!

How many times am I going to say that Baby Lawhorn is spoiled? At least once more, and here's the proof!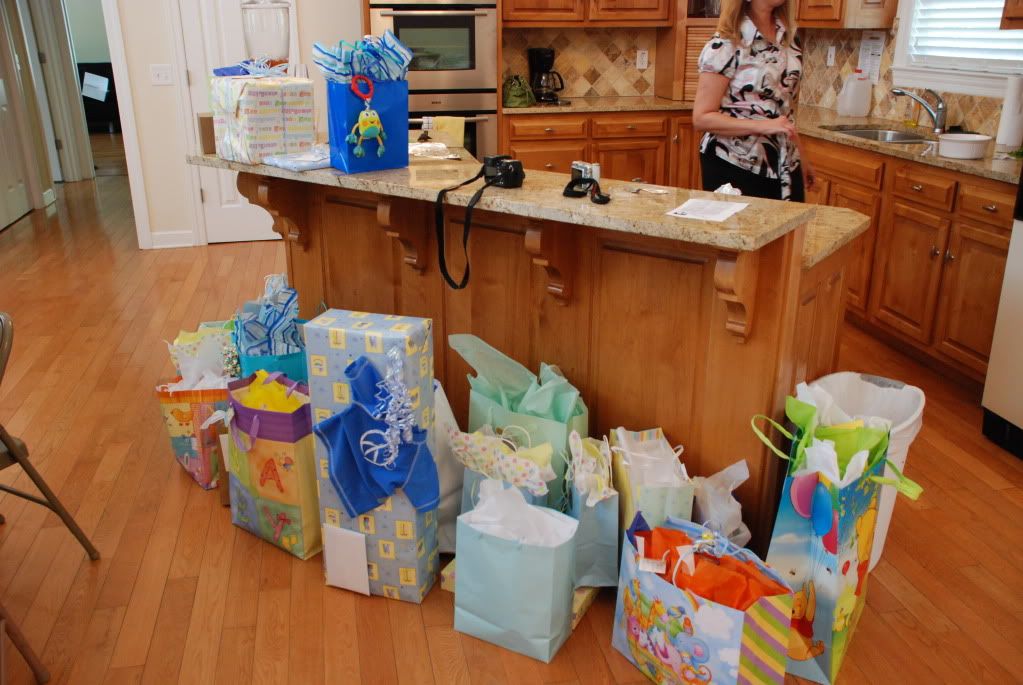 Adorable firefighter booties from Mary Kate! (as a tribute to "Uncle Sam")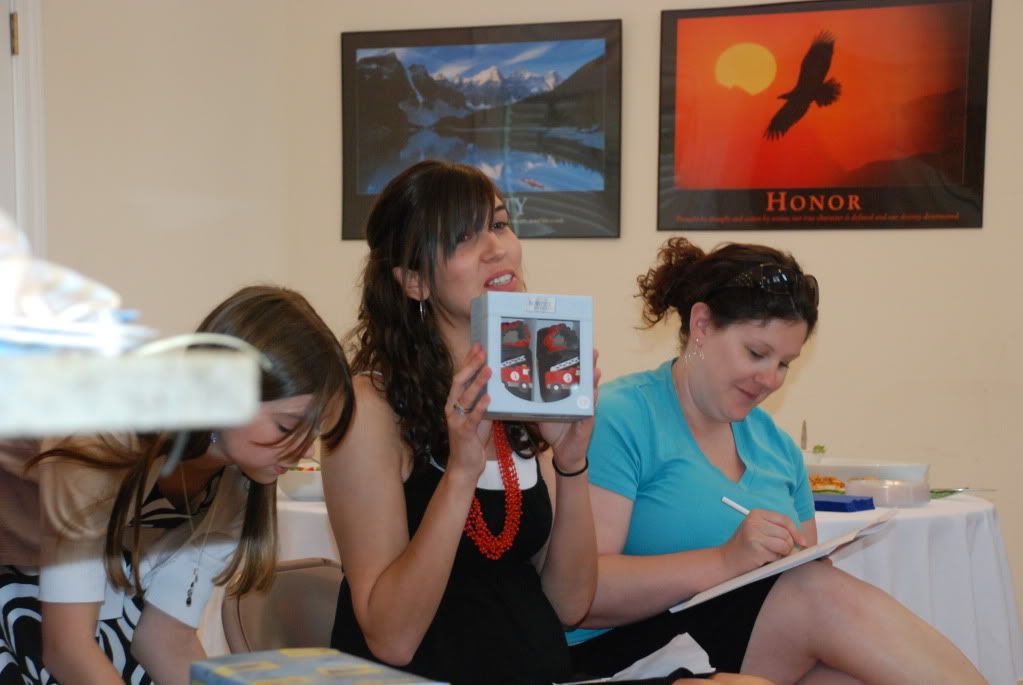 Beautiful train outfit from Grandmother Cox! I don't have to tell you that he will have thousands of pictures made in this outfit...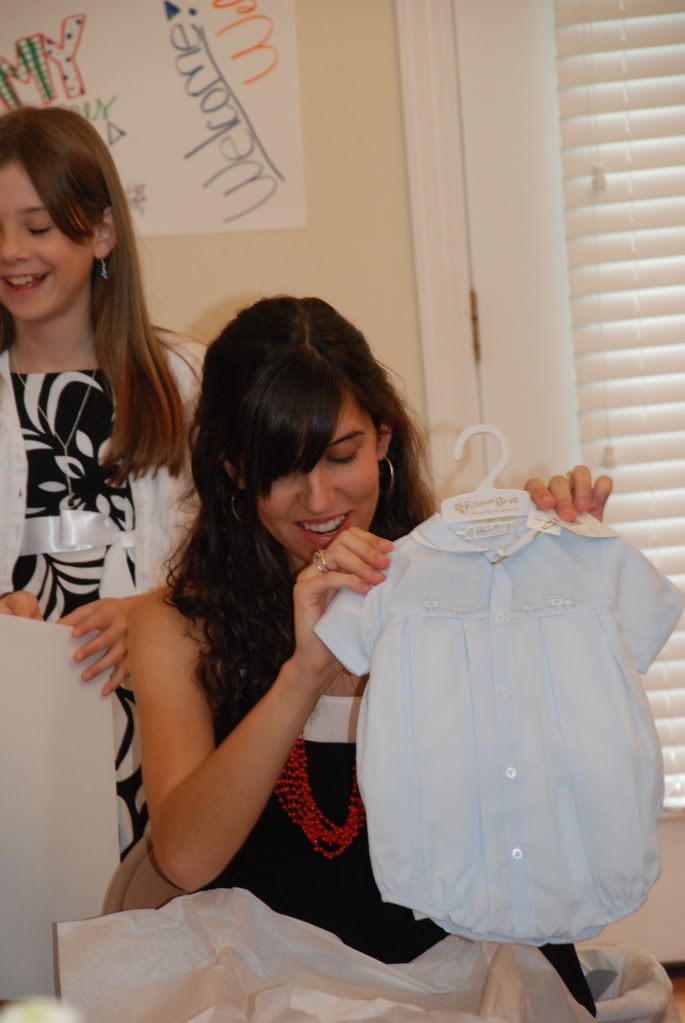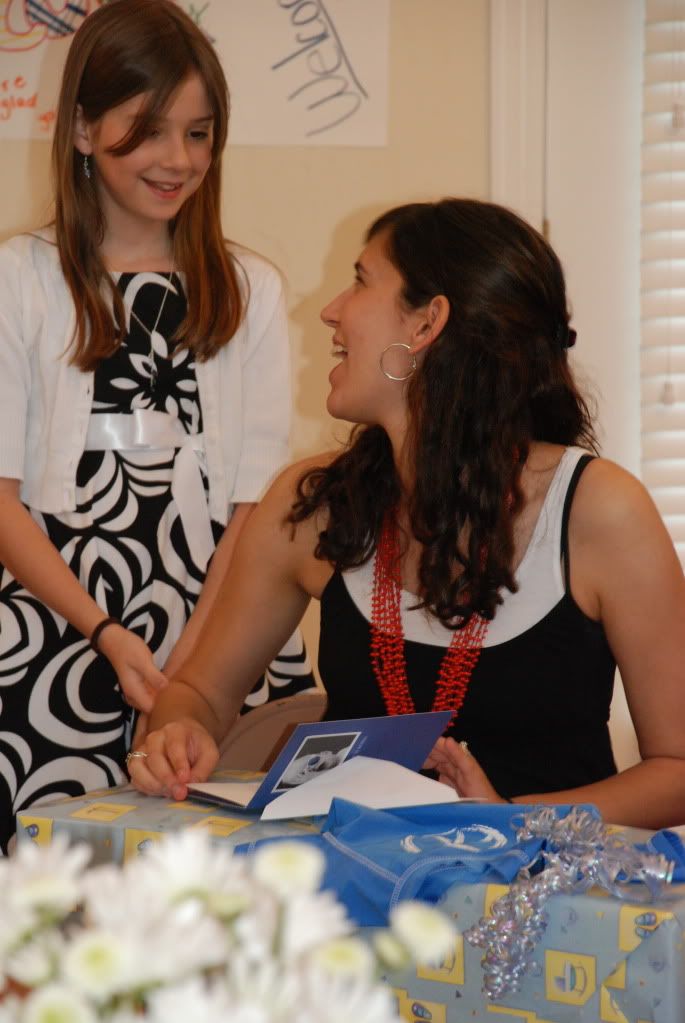 "Good looks run in the family" outfit from Patricia - so cute!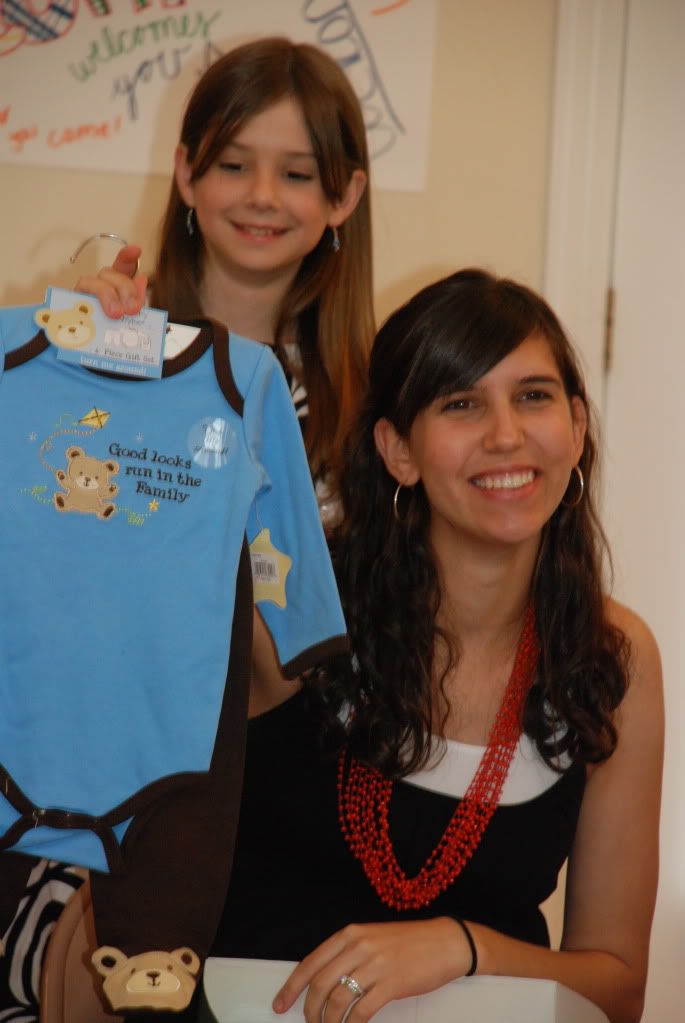 Little glowing seahorse that makes sweet sounds from my mom!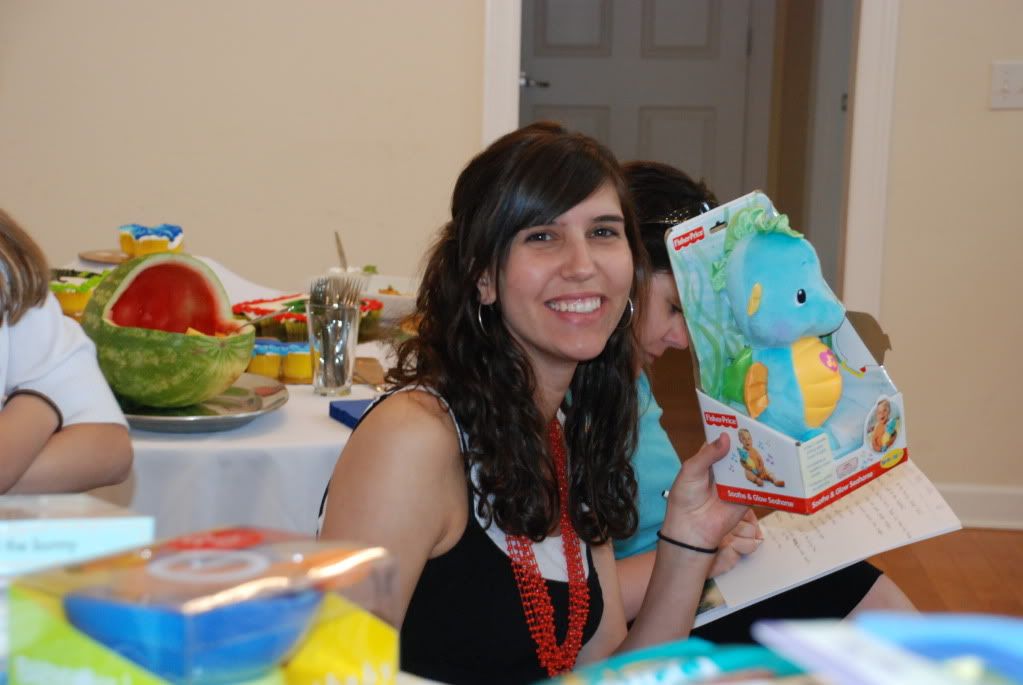 We got so many fabulous things - his room is OVERFLOWING with toys, clothes, and accessories. Thank you so much to my Signal Crest family for all the wonderful gifts!