Here is our Christmas card from this year!
Our Christmas tree this year! It's a 7ft tree, and I would say that we decorated the top 4ft or so of it. :) It was MUCH easier than fighting with Little Man all the time about not touching the ornaments. Come on -
he's got his own tree anyway
!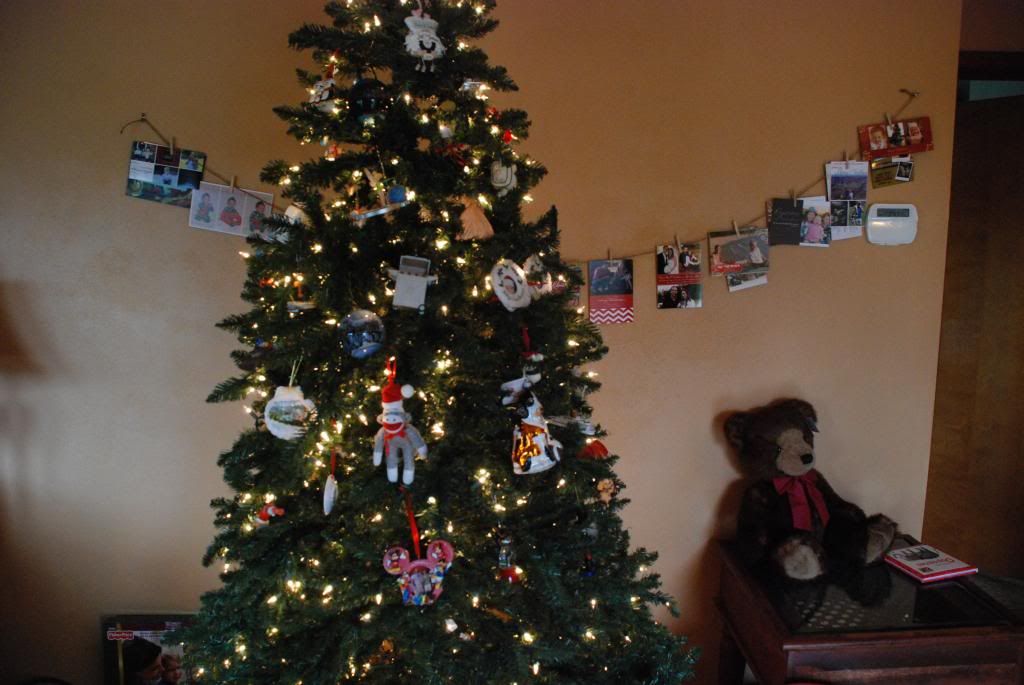 A favorite new one from this year!! A picture of the 3 of us with Mickey & Minnie commemorating our Disney vacation this summer!!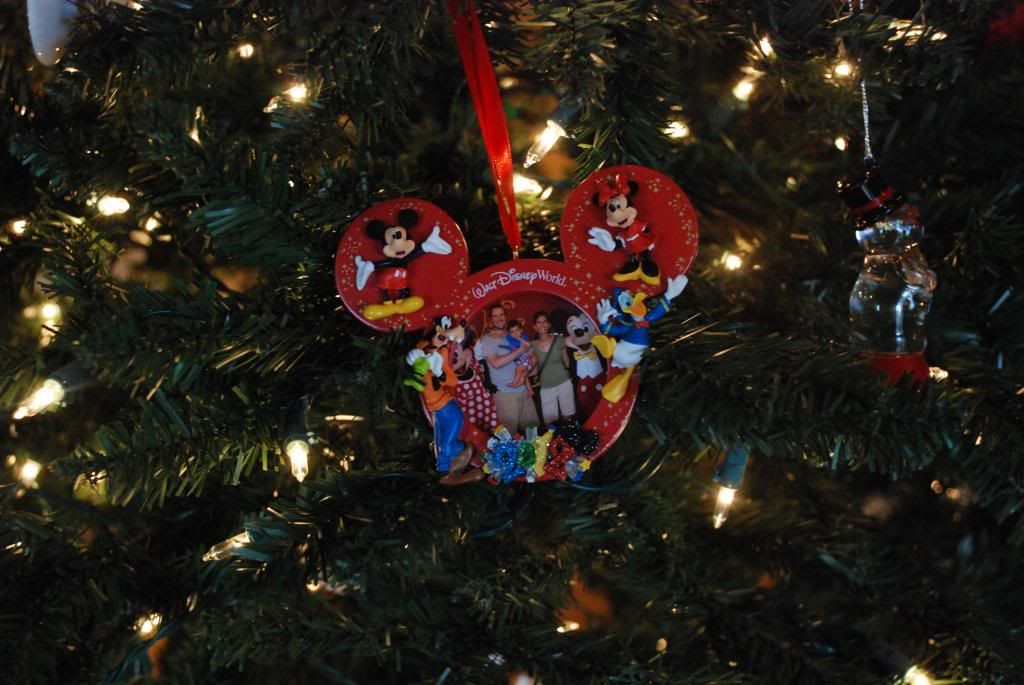 Another new ornament we got goes with an ornament we already had. We bought a painted ornament when we went to Canada that had a picture of the mountains in the summertime on it, and the Millers bought us the one that has the mountains in the winter - but forgot about it and just now found it! So it was a fun Christmas surprise this year to get to put that on the tree.
This is not even HALF of the cards we got this year! It was SO FUN to go out to the mailbox each day, with the anticipation of more adorable cards from friends. I thought this clothesline would work well, but I will have to come up with something else for next year to hold all these cards!! What a fun problem to have! :)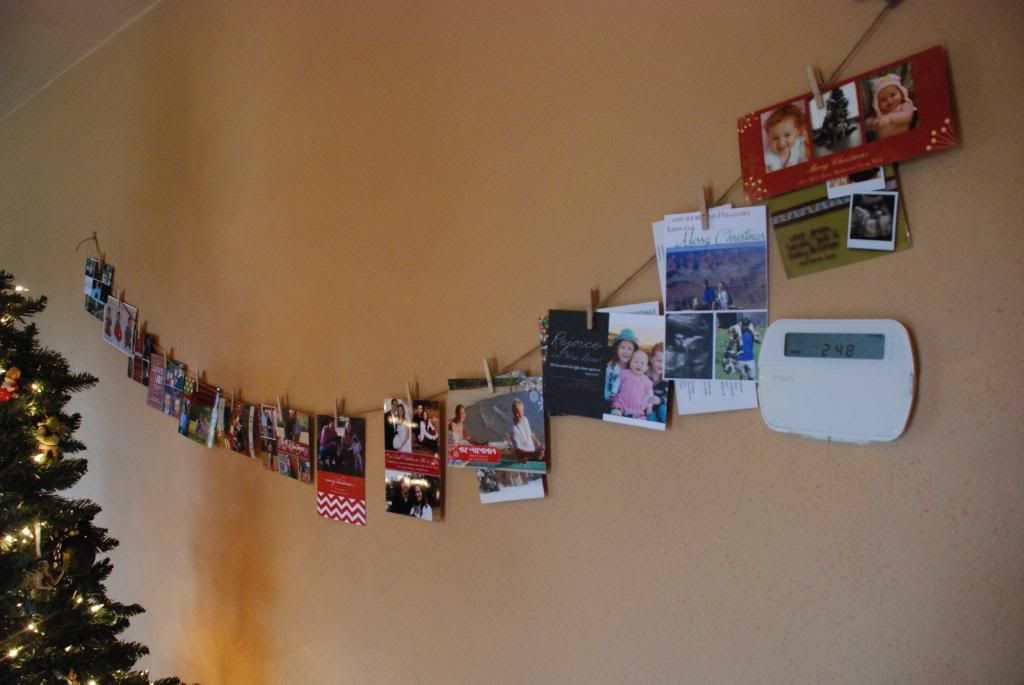 MERRY CHRISTMAS from our family to YOURS!!