It's been a while since my
last "official" update on Jack
, so I thought I would take a couple quick pictures and one LOOOOONG video (
7 min
) to show off what Little Man is up to these days.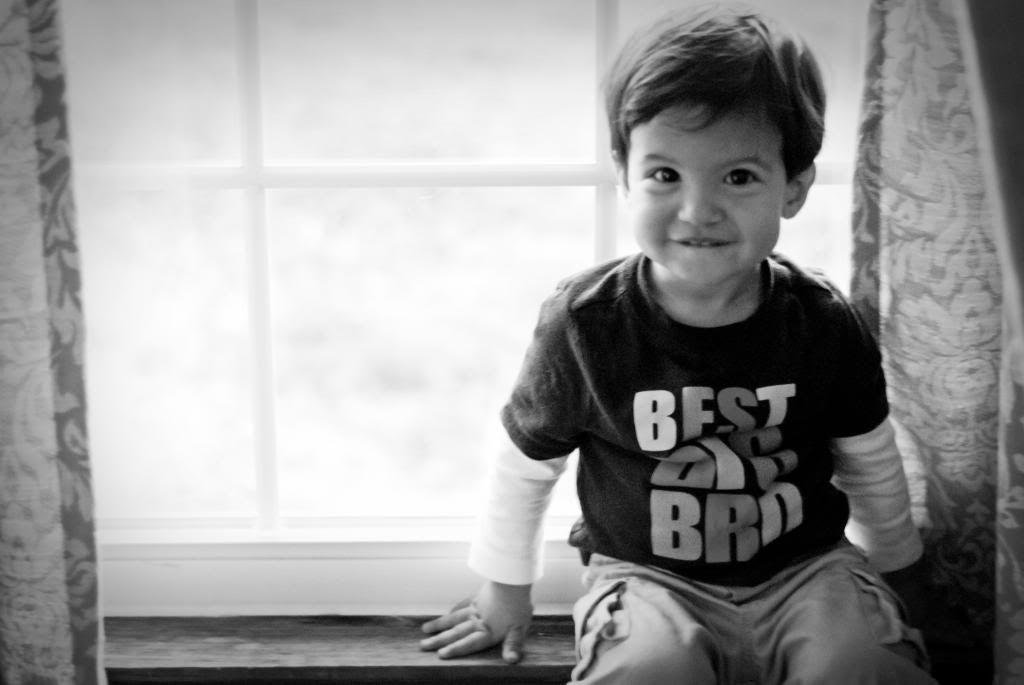 Someone discovered that his tiny little booty can sit on the windowsill. SWEEEEET boy!!
Video highlights:
he climbs in his new chair
I help him count to 10 (WHAT!?! This kid amazes me.)
he thinks his name is Jack Cheerio
he tries to march
he loves his pah-bye (pacifier)
he loves the ending to Llama Llama Home with Mama and can recite parts of it! ("fluff a comfy pillow up" is Mommy's favorite part for him to say)
he loves his Charlie the Ranch Dog book and says several quotes including "Daisy nooooooooooo!!!", "Rats!", "Hello? Hello? Hello??", and howling like Charlie
he drinks milk.
he says Mommy, Daddy, Grammie, Papa, Aunt Jess, Hunter, Liz, Mimi, Poppy, Nick, Sam, Vanessa (Nessa), "I love you", "bye!", and SEE YA!!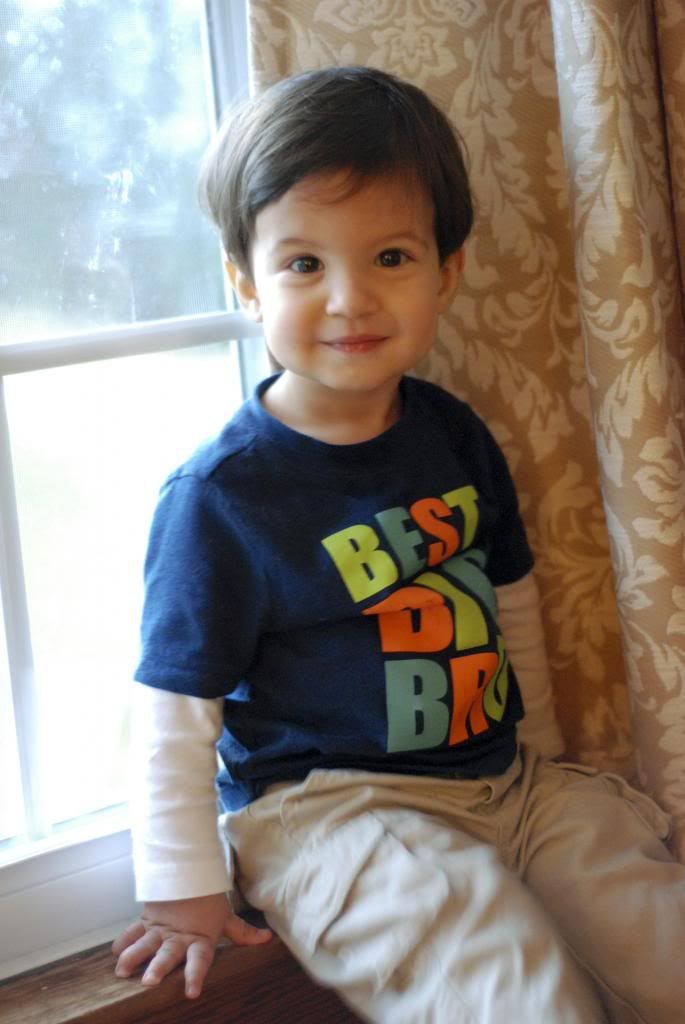 I could eat him with a spoon.