On December 15th, after many months and years of working towards it - Jason graduated with his Master of Business!!!! WHOOO HOOOOOO!!!!!
His two biggest fans. :)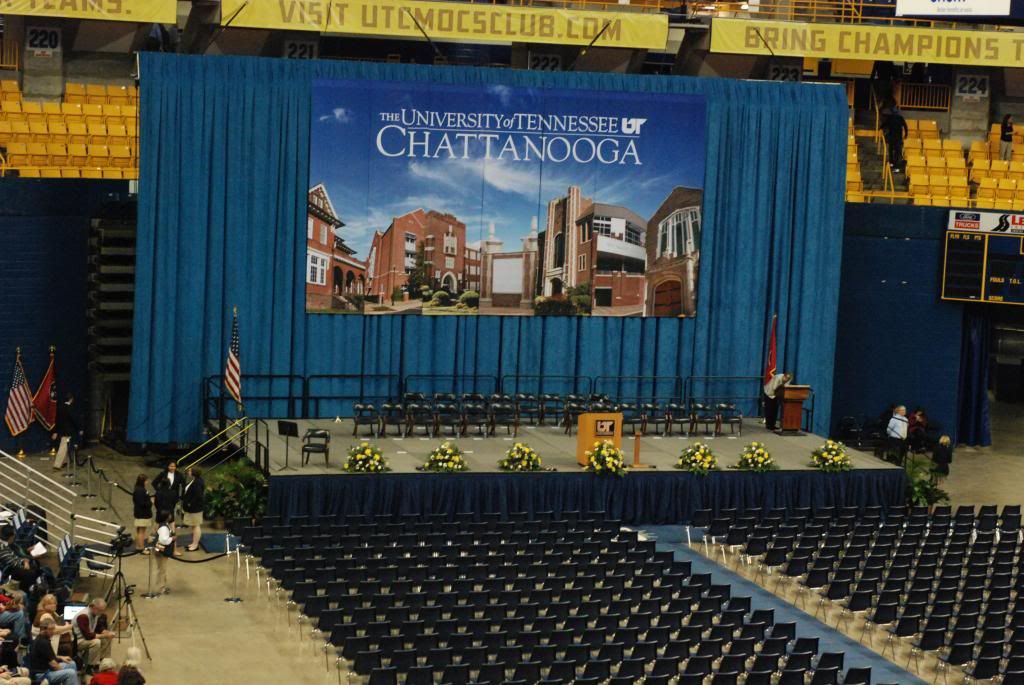 Little Man was introduced to hashbrown rounds that morning... let's just say they were a BIG hit.
When Jack and I got to the arena for graduation, we needed to save seats for Jason's parents and my parents and Nick. God was ESPECIALLY kind to me that morning because 2 minutes after I walked in, George and Susan came! I don't know how I would have ever been able to keep Jack sitting "still" for 45 minutes BEFORE graduation and all the way through if it hadn't been for Papa George.
Once our families got there, Jack was content to walk down the rows between us all and greet everyone.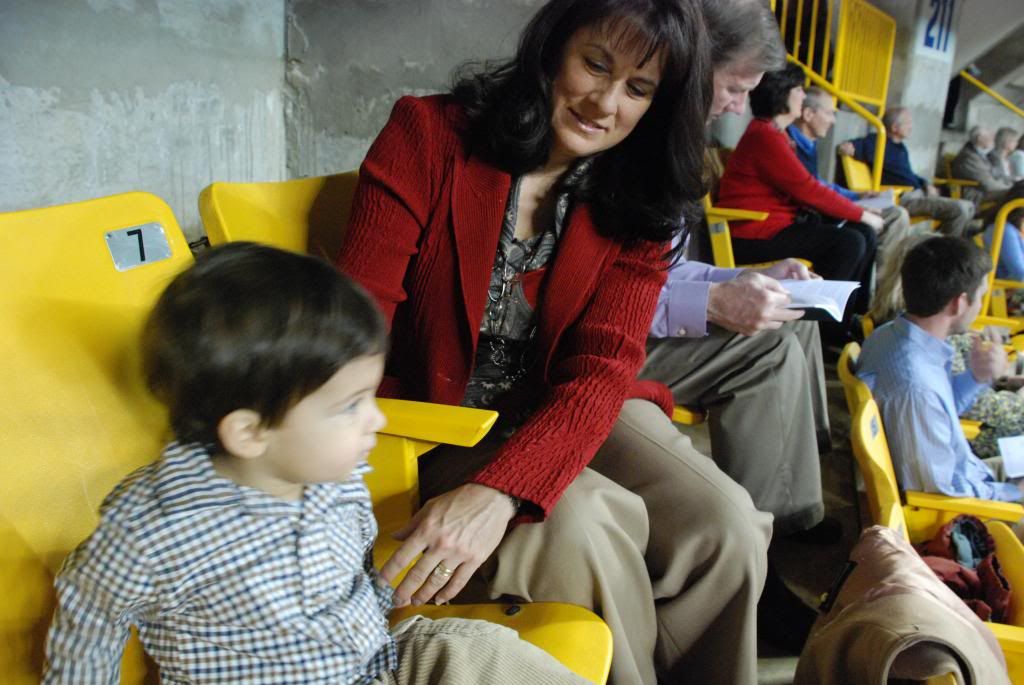 Then we saw Daddy walking in!!!
The graduating classes of December 2012!
Jason walking across the stage!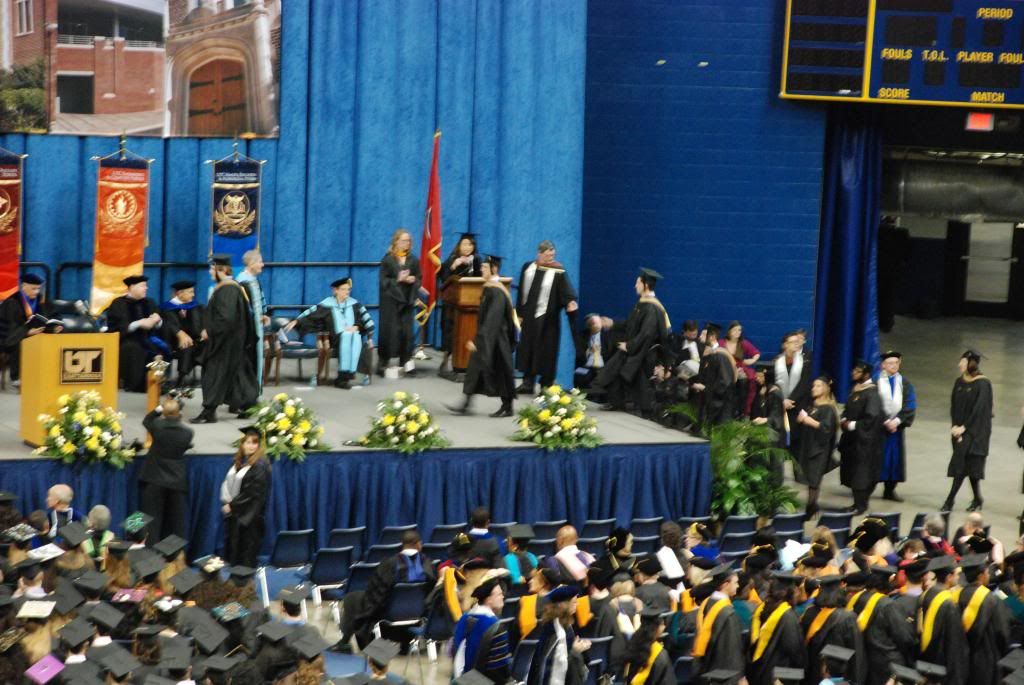 Jack has learned to "wink" so he was entertaining us all by squinting his eyes while trying to walk. What a ham!!
Me and my stinker!
And then all the parents and family had to head out, so I started to worry about how I was going to entertain Jack the rest of the time (we got there at 9:15 to get seats and the graduation lasted 2 hours, so we had been there nearly 3 hours by the end!) Luckily for me, Papa George came to the rescue again - Jack wouldn't even come to me! He just wanted to sit with George. :) They walked around the entire arena probably 20 times throughout the morning.
Finally it was over and we got to see Daddy!!
We are so unbelievably proud of you!!
And we're excited to have you home every night now! :)