Let me go back a little.
In the last year, my mom has discovered a passion and talent for painting! She painted this for
Jack's room
and then began to do paintings for other friends.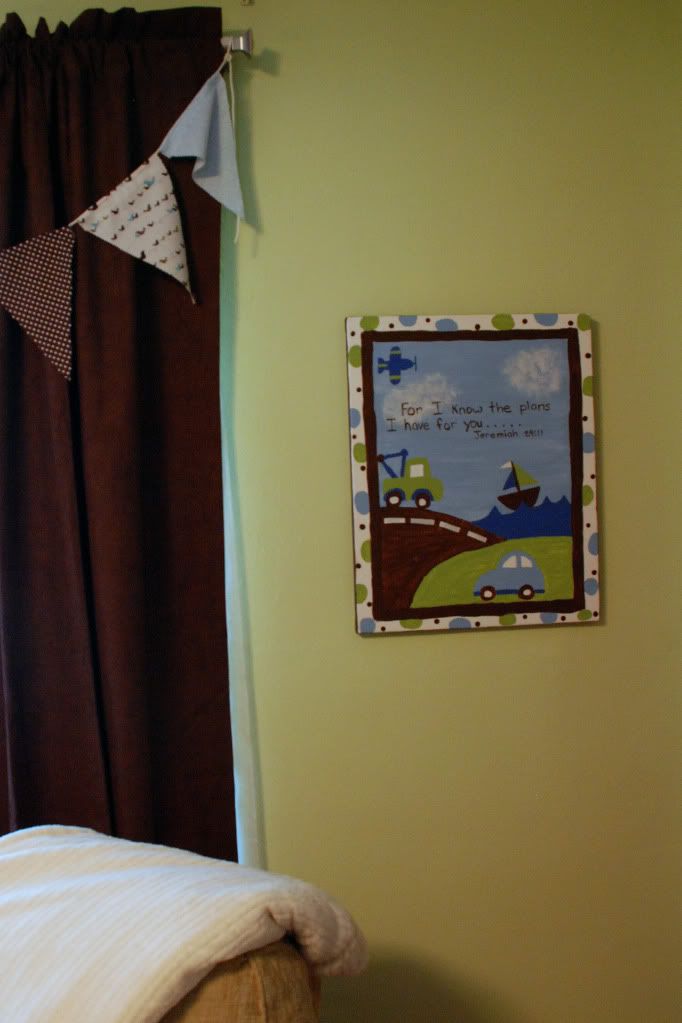 She has done many more and her skill has continued to increase - each new painting amazes me! (I need to do a whole post showing all her masterpieces...)
So when I asked her if she could paint this "Four Seasons" painting, I looked forward to seeing what she could do. But I was NOT PREPARED for how amazing it would be!! It is PERFECT!!
She outdid herself. Completely.
I originally wanted to put them in our hallway, but it is way too beautiful not to put on full display in the living room.
It fits perfectly in that spot and kicks up the color factor in there.
So for the full effect... here's our living room in January 2009 and today March 2012:
Thank you Mom for giving us a BEAUTIFUL work of art!!
UPDATE:
How could I have possibly forgotten this part?! I put off hanging the paintings because I knew they would have to be level and equal distance and all that stuff that requires measuring and brain cells I didn't feel like using. So when Cara came over after
Sam & Vanessa's shower
, she helped me put it up! It would most definitely still be sitting on the floor if it weren't for her! Thanks B!!
Check out the Our Home page for a few more new living room pictures.