Birth: 7lbs 8oz, 21in long
1 Month: 9lbs 4oz, 22 3/4in long
2 Months: 11lbs 12oz, 24in long
3 Months: 13lbs 6oz, 25 3/4in long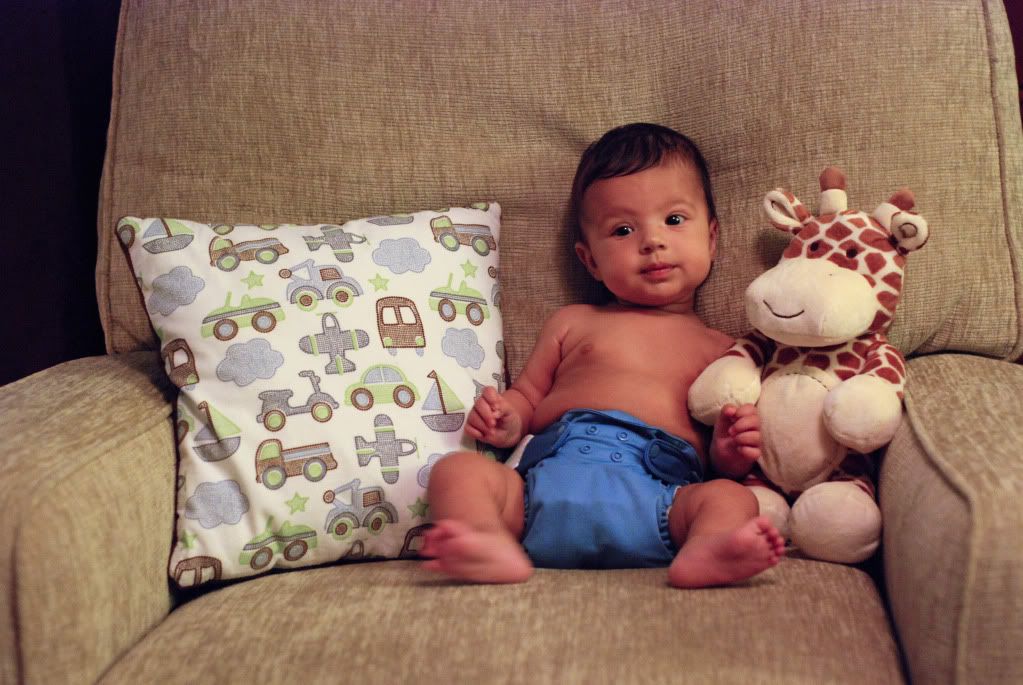 Here's what Jack is up to at three months:
Jack slept for 7 hours and 45 minutes the night before he turned 3 months!!! WHOOOOO HOOOOO!!!!!! He's slept 6.5 and 7 hours the past two nights, so hopefully this is a trend moving forward. :)
He loves looking at his feet, though he hasn't figured out how to grab them with his hands yet.
He sticks his tongue in and out all the time and loves to talk!
He hasn't laughed but a few times since his first laugh.
He's been to the nursery at church several times and does really well!
And now a video of Jackson for his three month "mirthday":