On Saturday Samantha came by to hang out and see how much Jackson has grown since the
last time she saw him
. It was so wonderful to spend time with her and catch up. Well, she was on her way to meet Kim for lunch and see her and baby Evan (who is 3 weeks older than Jack). Sooooo... I asked if I could crash and we ended up having lunch at my house!
Here are the two little cuties and their mommies.
The last time we saw each other we looked like THIS:
I can't believe our sweet boys are here! :)
Samantha and Mister Evan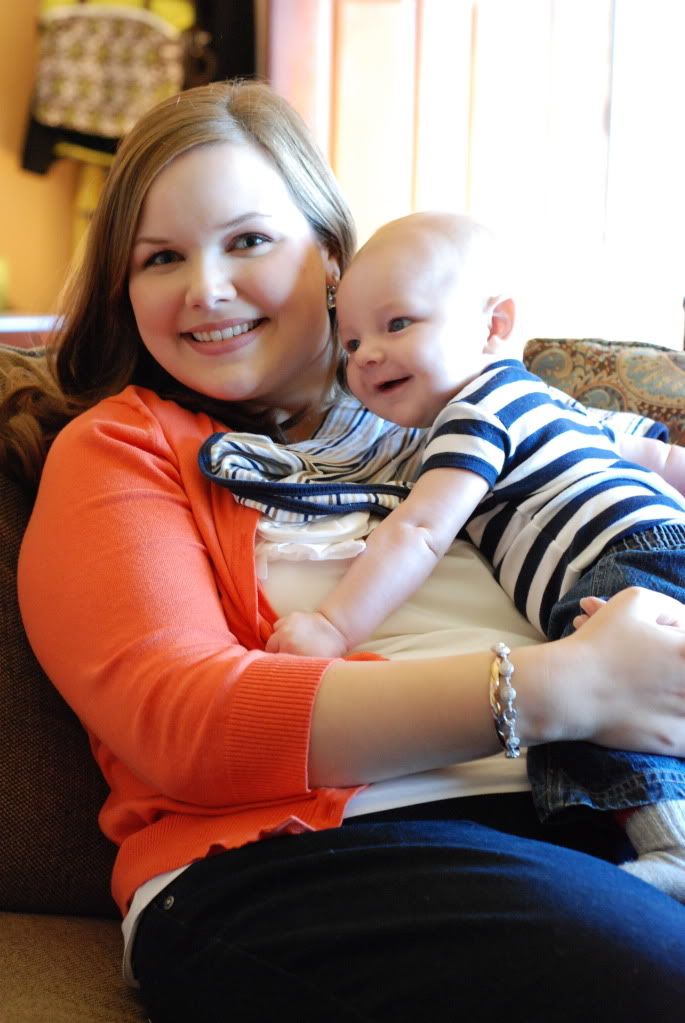 Are they not ADORABLE??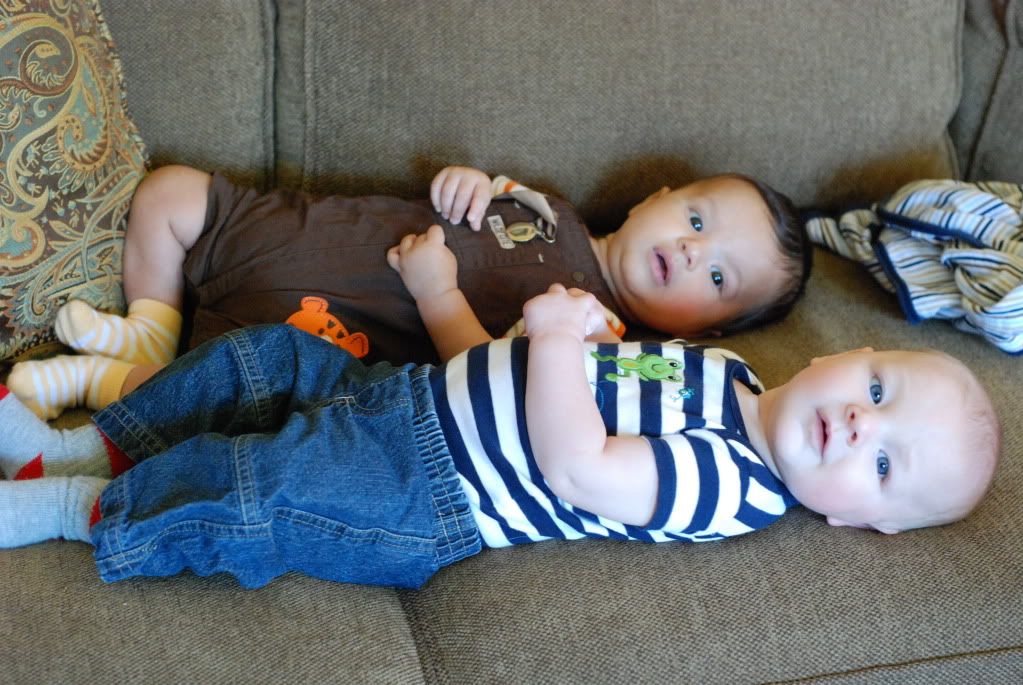 So cute.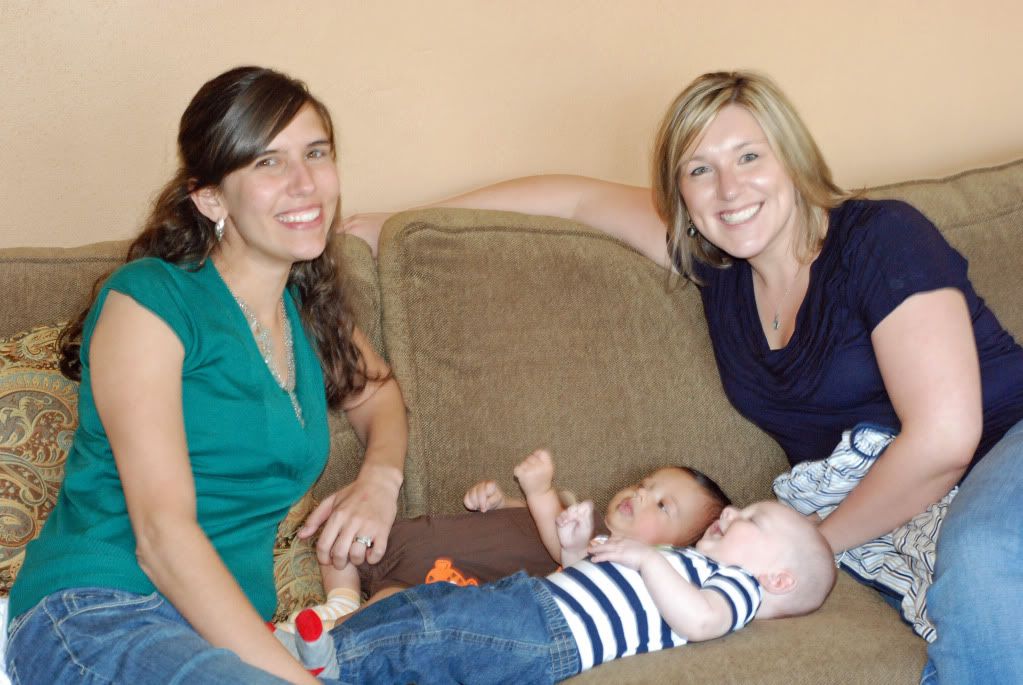 And even matching carseats. :)
I'm so glad I got to spend time with Samantha, Kim, and Evan!!