Jason and I went to the Tennessee game last Saturday and left Mr. Man with Mimi, Poppy, and Uncle Nick. I missed him sooooo much while we were gone, so I had to get him a souvenir. :)
A jersey - JUST LIKE DADDY!!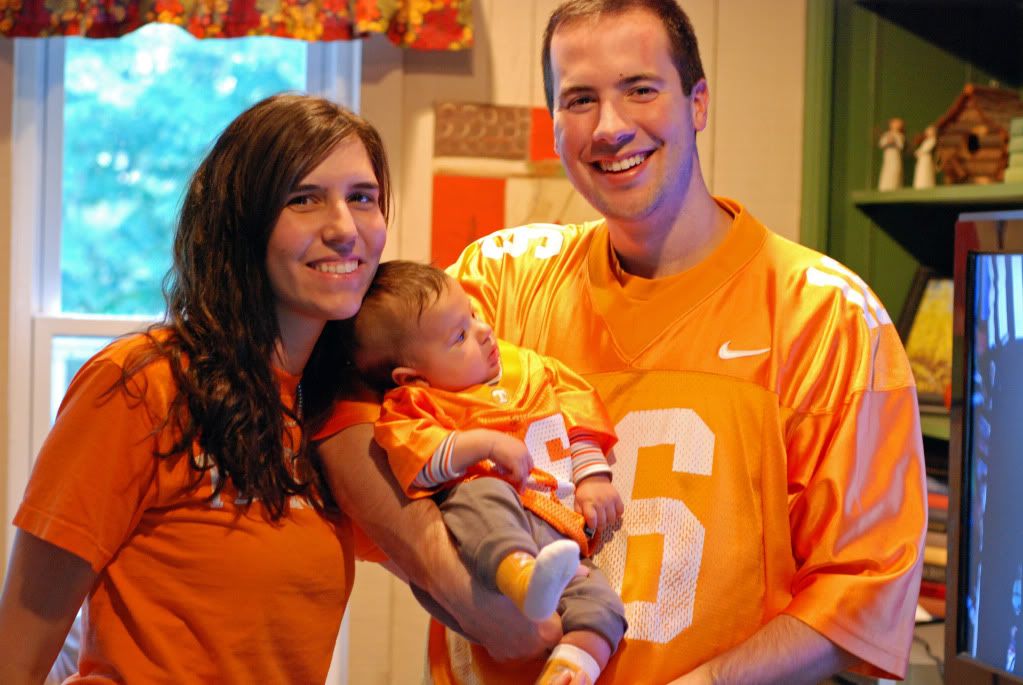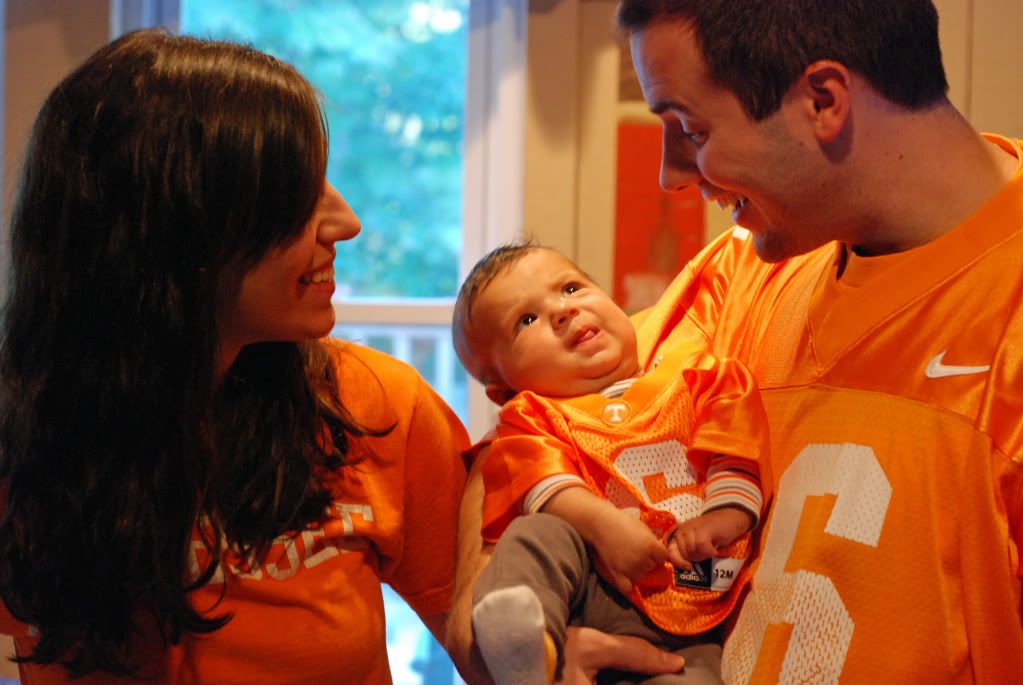 I hate that this turned out a little blurry, but isn't this a cute picture of Jack with his Poppy?
"You root for Alabama, Poppy?"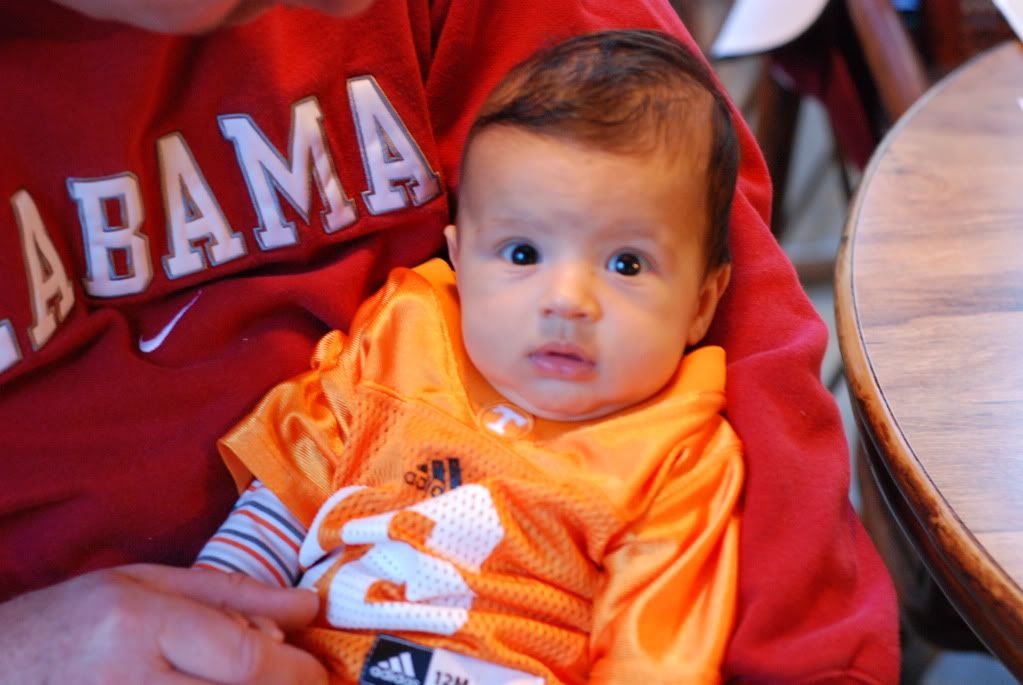 "That's okay - I still love you!"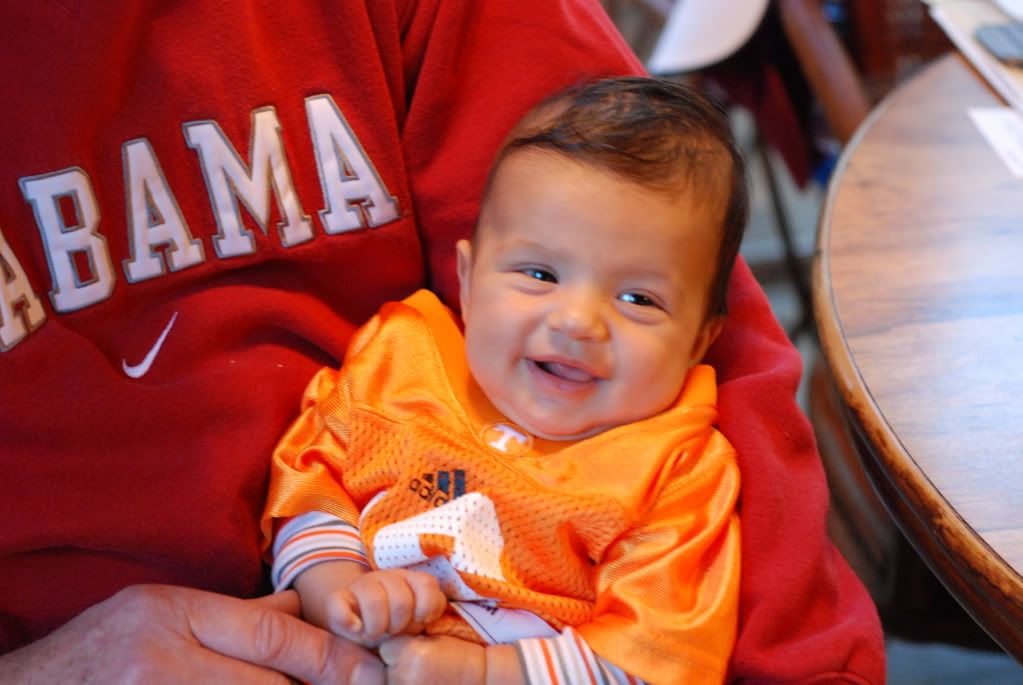 Watching football can get pretty exhausting....
(this is officially one of my favorite pictures EVER)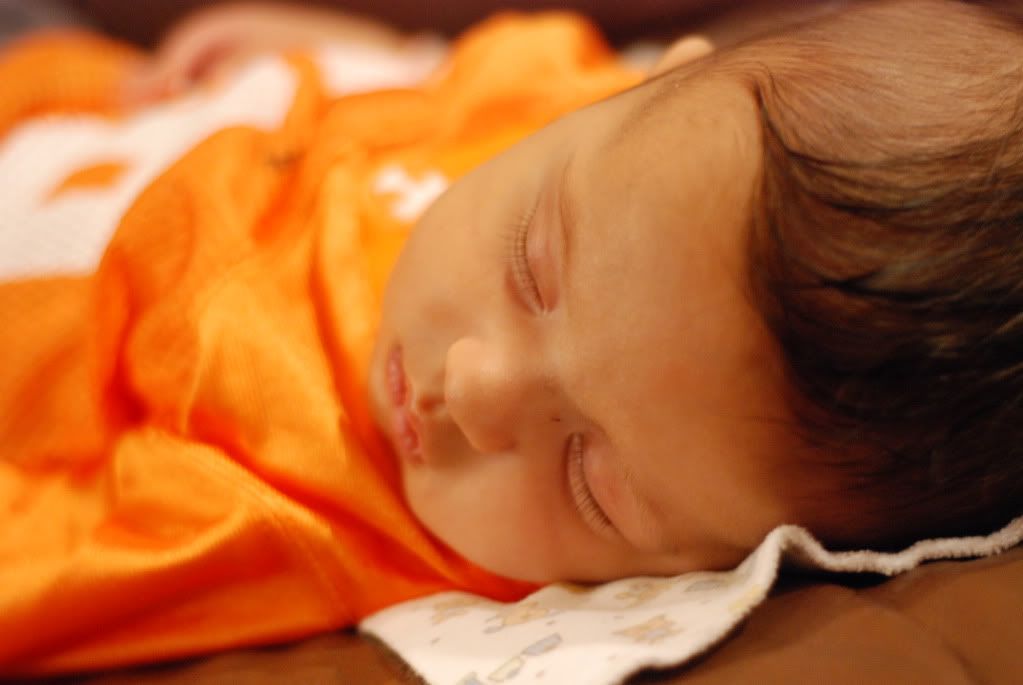 Little tiny eyelashes...
Growing baby hands...
The most precious Vols fan in all the land.