It's been a LOOOOOONG time since I've posted anything about our bathroom remodels. And in all reality - I NEVER posted anything about our hall bathroom, just our master bathroom.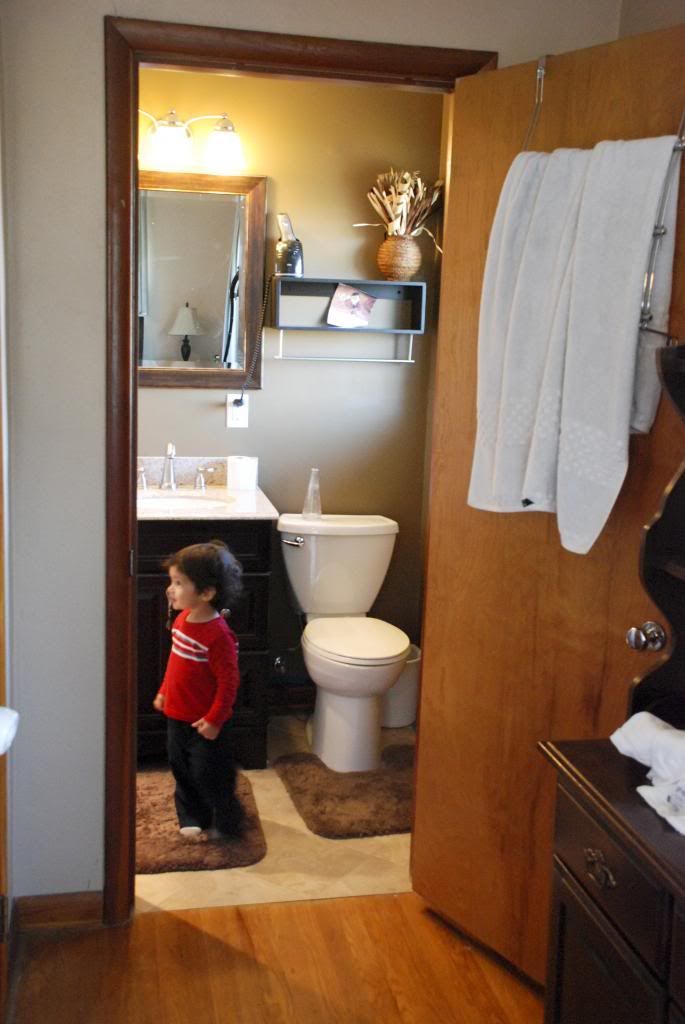 The big beautiful frameless shower door... that is currently quite soap-scumy.
But now, here are some pictures of the hall bathroom (aka the PINK bathroom). This is after we moved in and tried to make the pink "work".
And now... the beautiful blissful new hall bathroom: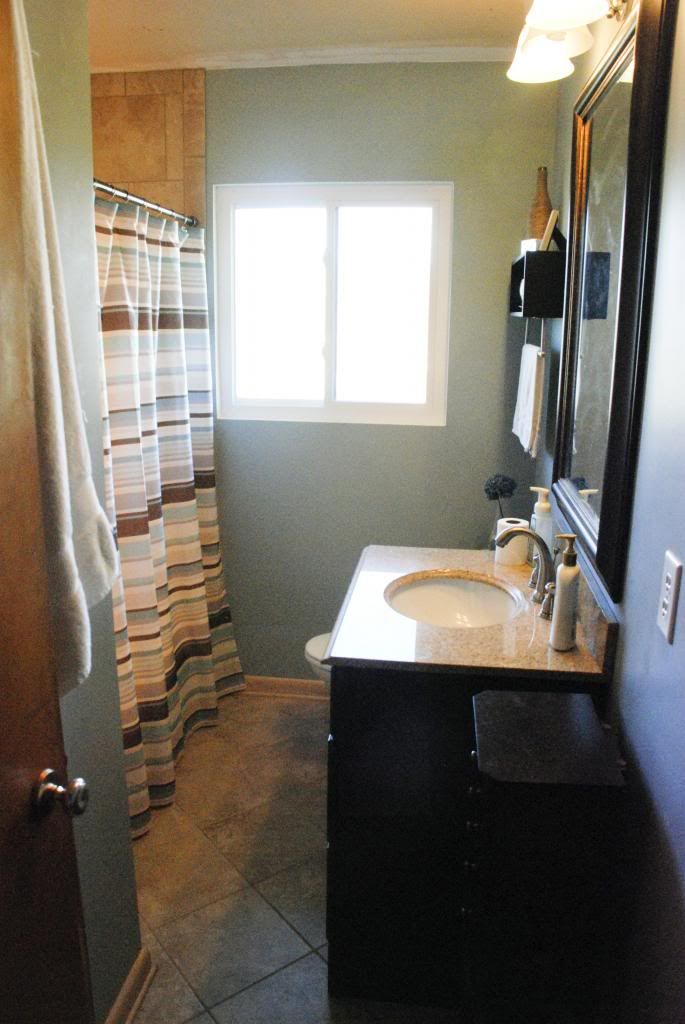 We used the same tile in both bathrooms, for the floor and the shower walls, but this one has a tub and shower instead of just a shower. The curtain was actually from my apartment, and was only supposed to be a stand in until I found something else. But it matches really well!
We love love LOVE these bathrooms and are so thankful to not have pink and blue anymore! :)