Something fun Jack and I have been able to do this fall is go to Musikgarten at church! Our sweet friends Heather and Kelley lead our little ones in songs and games and it is... well, chaos! :) These first couple pictures were taken at in September when Jack was still crawling and not walking yet. (Hard to believe that wasn't so long ago! Now he's practically running!)
This is one of my favorite pictures of him! He LOVES the scarf game!
Here is where the name "ba-bas" comes in. Miss Heather asks the little ones to repeat after her: "Ba ba. Ba BA ba. Ba ba BA", changing her inflection and seeing if they will do the same. So Jack LOVES to do the ba-bas at home, but rarely if ever does it when we're there!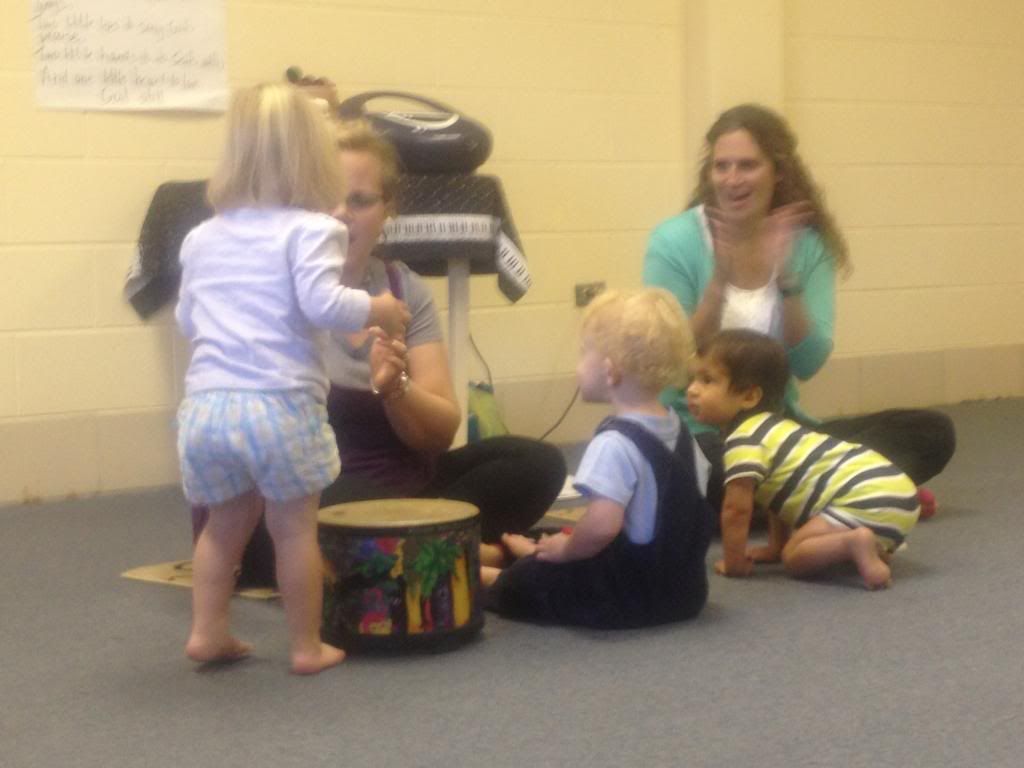 I always ask him if he wants to go "do the ba-bas" instead of saying Musikgarten.
Then a few weeks ago, Daddy got to come with us! He's been busy with school work and group meetings on Sunday evenings so it was great to have him there.
Here's a quick video:
Last Sunday we had the kids Christmas program and these little ones did three songs!
Two Little Eyes
Tap with Me
the Very First Christmas
(this one's long, folks)
It has been so fun! We are already looking forward to starting back up in January! :)