Yesterday my sweet Pawpaw passed away.
He had not been doing well a week or so ago, but had recovered some and was in an assisted living facility. Then Tuesday he took a turn for the worst and passed away Wednesday night.
I'm so thankful that he was able to meet Jack last month and that we got a few pictures of him, Granny, and Jackson together. My Uncle Steve told me that all Pawpaw talked about for a week after we visited was his great-grandson Jack.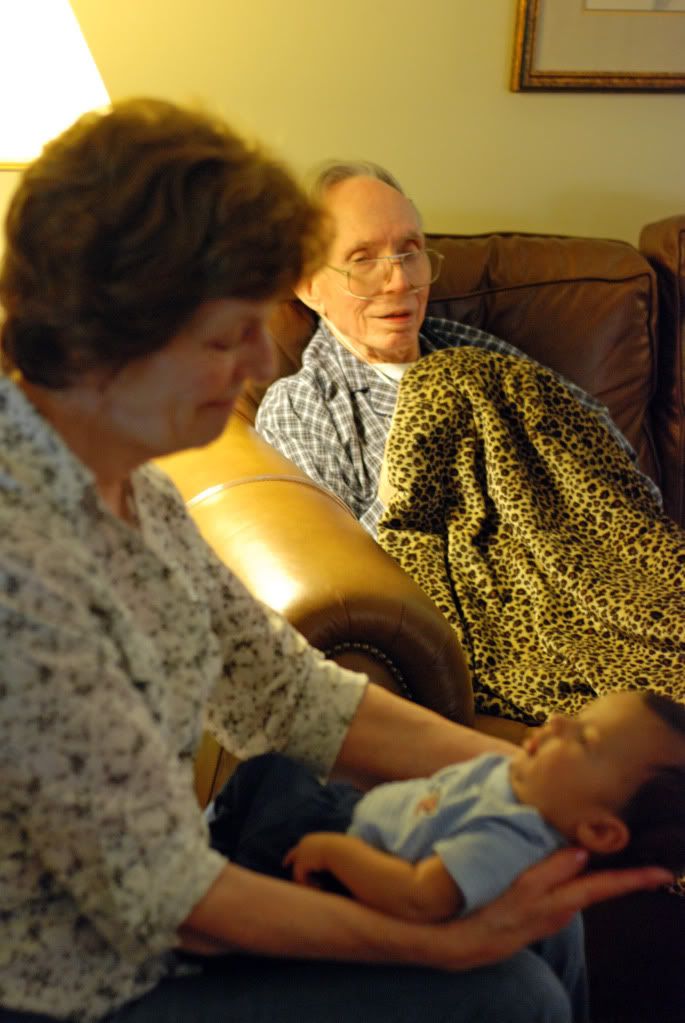 We'll miss you Pawpaw.
Love, your little possum.