Remember when I said I had one more little "adornment" after we
put up the curtains in the nursery
? I had seen several pennant/flags in kids rooms across the blogosphere (
like this one!
) and thought it would be so cute to add to Baby Boy's room.
I found several different fabrics in colors similar to his bedding, then using a pennant shape pattern I cut out the fabric with (
Emily's
) pinking shears.
(Contrary to the picture, Snooker did not help with this process. Though I'm sure you are completely capable, sweet girl.)
Once I had cut 3 pennants from each of my 5 fabrics, I laid them out on the floor in a pattern where the birdie fabric and the elephant fabric wouldn't be next to each other.
Then I ironed each flag and basically just wrapped the top part around the cording and used fabric glue to glue it to itself. Note that NO ACTUAL SEWING happened for this project. :)
After 24 hours (to let the glue dry) it was ready to hang in Baby Boy's room!!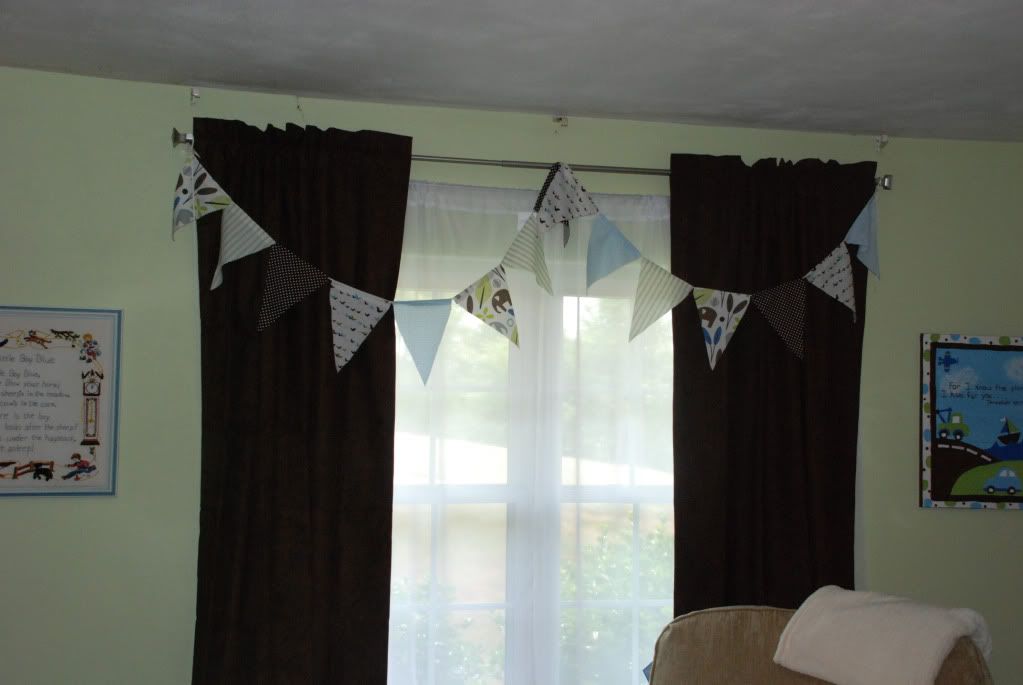 I love the way it turned out and how it coordinates with the bedding without matching. And I'm so glad that I actually tried to do it, rather than just saying "Oh, that's a cute idea" and never thinking I could do it myself. :)
What do you think? Have you done any DIY projects lately?