On Monday we went up to my parents' house for a Memorial Day cookout!
Dad, Mom, Nick, Sam, Vanessa, Mamaw, Steve, Holly, Matt, Natalie, Jason, Dash, Me & Baby Boy were all there. :)
Mr. Dash isn't allowed to be by the pool without his lifejacket on.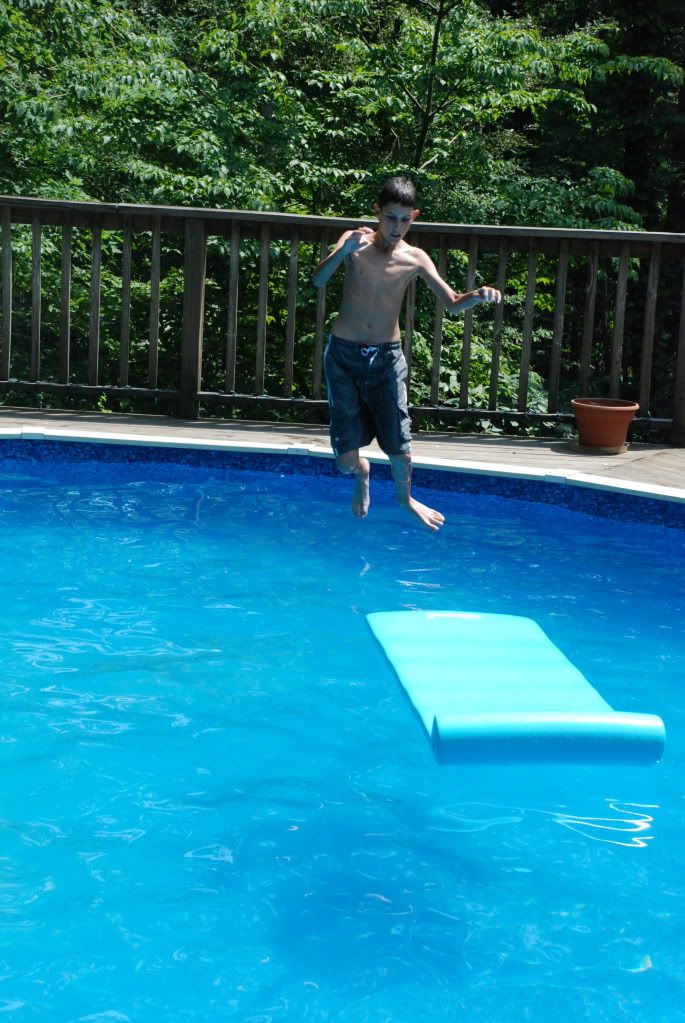 Homemade ice cream!!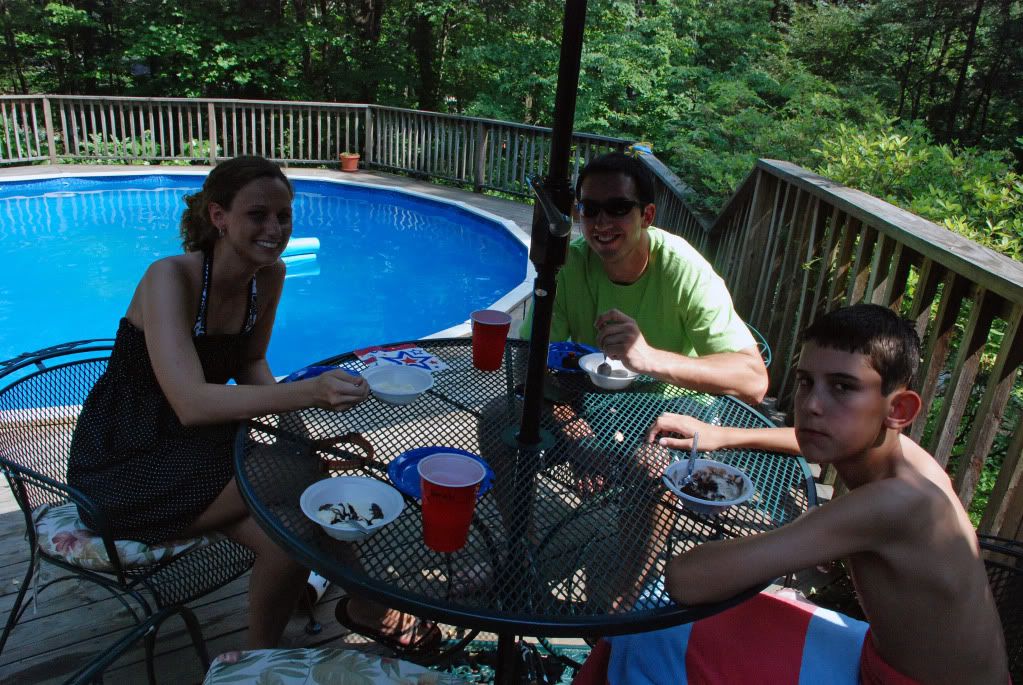 It was so much fun!! :)