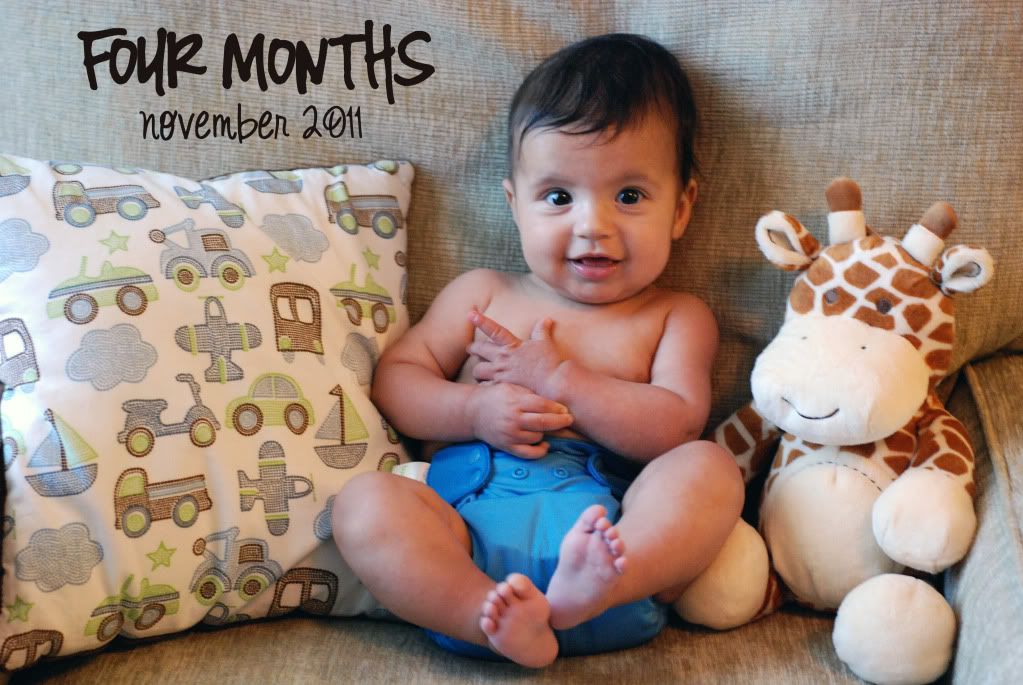 Birth: 7lbs 8oz, 21in long
1 Month: 9lbs 4oz, 22 3/4in long
2 Months: 11lbs 12 oz, 24in long
3 Months; 13lbs 6oz, 25 3/4in long
4 Months: 14lbs 6oz, 27 1/4in long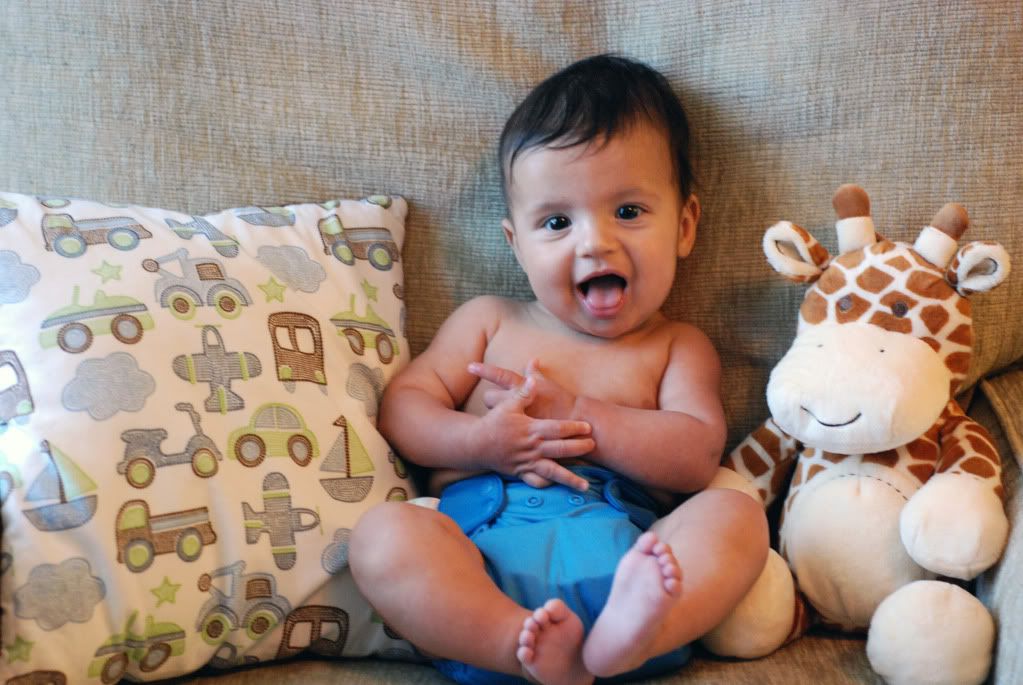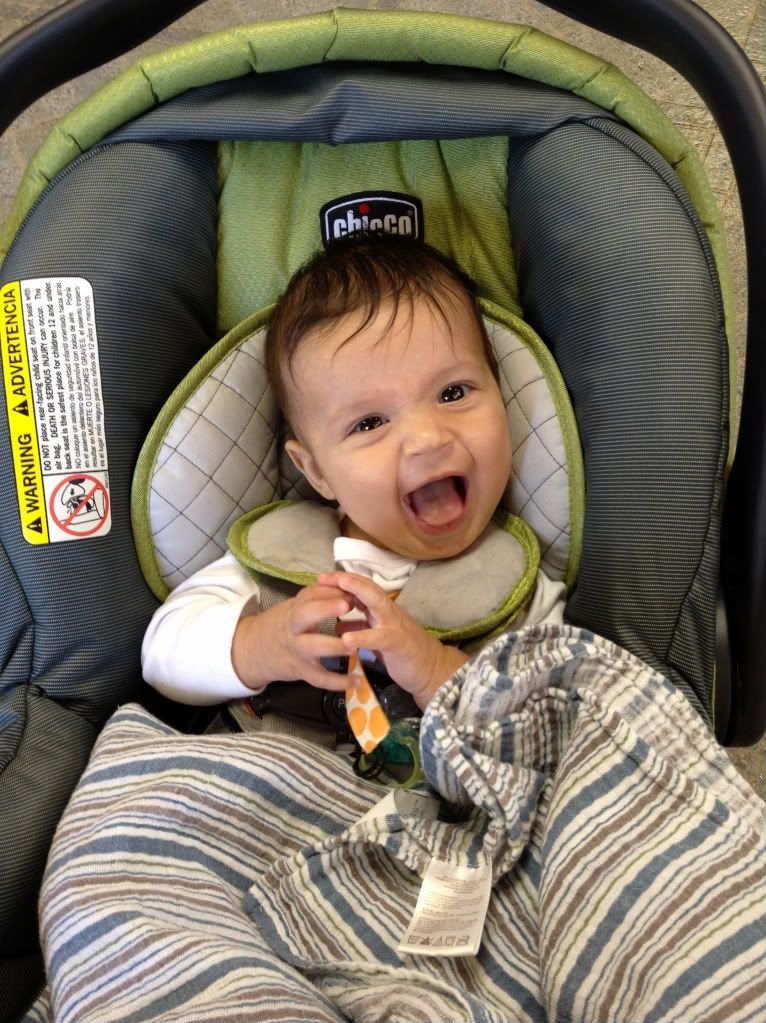 Here is what Jack is up to at four months:
He's sleeping about 6-7 hours at a time, then a few more after that, BUT last Monday he slept for 10.5 hours so I was FREAKING OUT excited that he would start sleeping all the way through the night for me. Then we found out...
Jack was sick with a cold and croup last week. (Hence the looooooong sleep.) Poor buddy had a barking cough for a few days and just wasn't his normal happy self, but he's feeling much better now!
He dressed up as "Smokey Manning" for his very first Halloween!
He did his first AWESOME tummy time last month and then even better at physical therapy.
He has been doing great with head control and sits in his Bumbo chair pretty well - give it another week and he'll be a champ.
He's rolling to his side if he's on his back or on his tummy.
He's still in some 0-3 month outfits, but he can't fit into any 0-3 sleepers because he's SO LONG!!! And to be honest, he's about to be too tall for the 3-6 month ones...
Aunt Jessica got a great video of him laughing and smiling - I will be posting it soon!
We're going to get to feed him cereal for the first time really soon! (maybe Friday or Sunday?) As always, it will be well documented and you can expect to see it next week. :)
And now a video of Jackson for his four month "birthday":
(please enjoy his shiny chest from drool...)
Did you know that I have all the "mirthday" pictures on the "Our Baby" part of the blog? You can see the little stinker at 1, 2, and 3 months compared to now. His little cheeks and legs are getting chubbier! Love it!!