In my short (almost) 4 weeks of motherhood, I have learned something very important -
never say never.
I will
never feed my baby a bottle
before 6 weeks, because I've heard they may not nurse as well afterwards and I'm not going to chance it!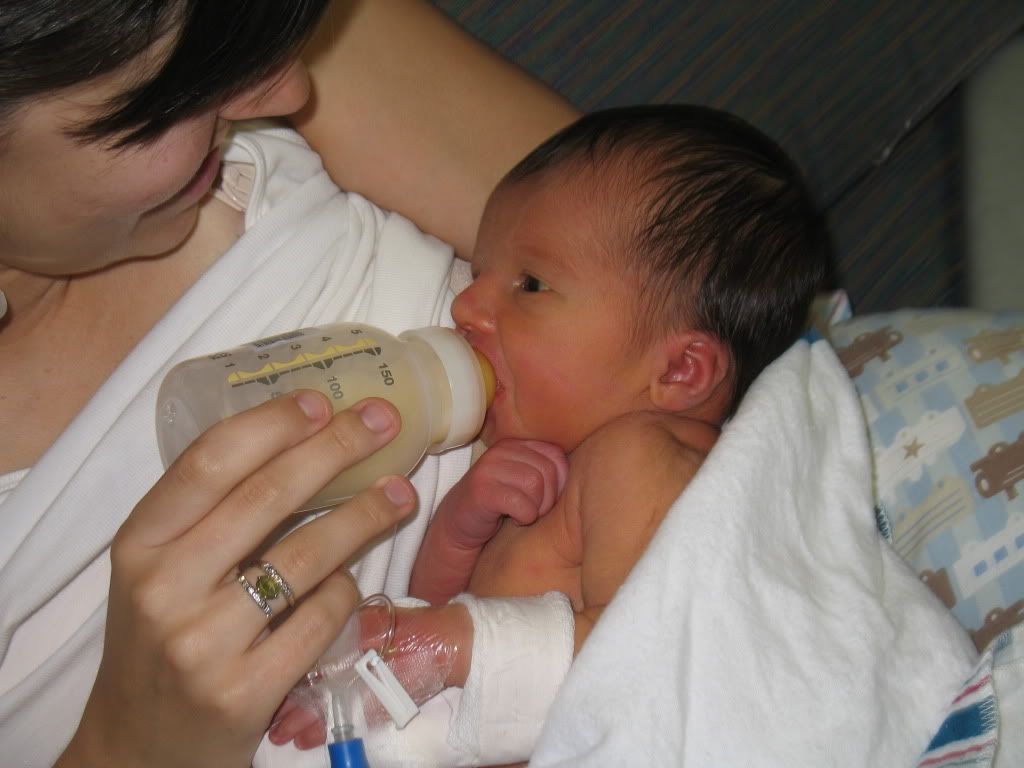 I will exclusively breastfeed and
not formula feed at all
, because "breast is best!" -
see last paragraph HERE
I will
not give my baby a pacifier
!
Let's just be honest. You don't know what you will do (or what you will
need
to do) until the time comes. Definitely stand firm on important things, but know the key to not FREAKING OUT is being flexible. :)
I'm learning to never say never...